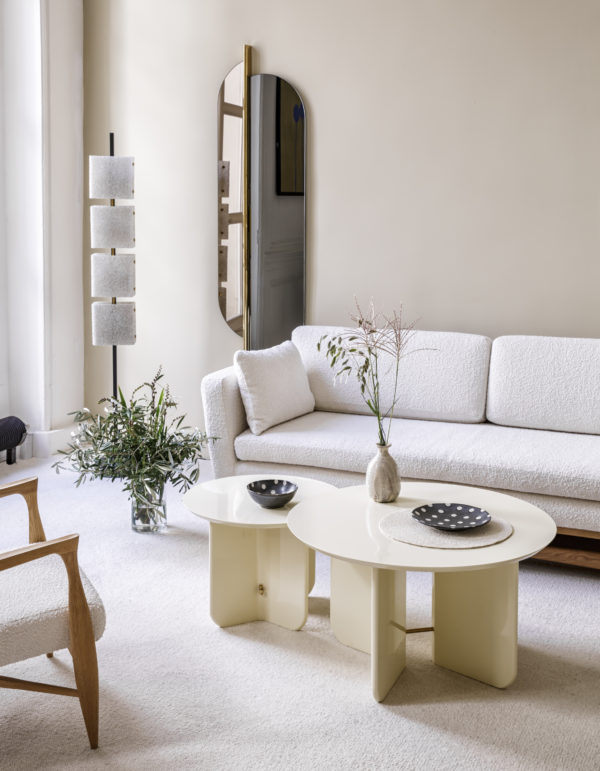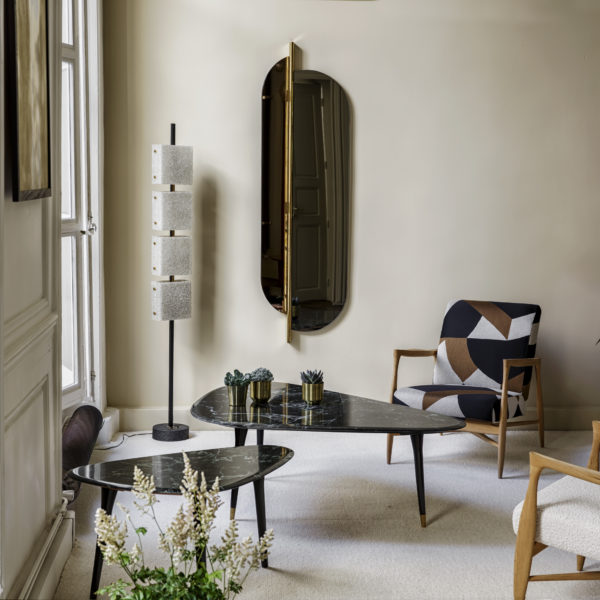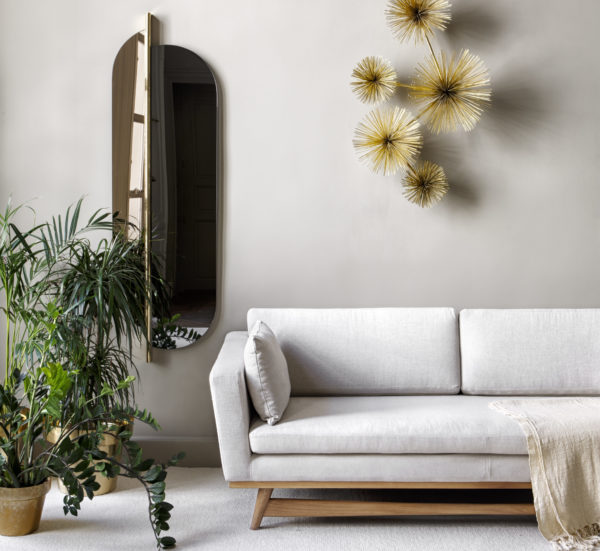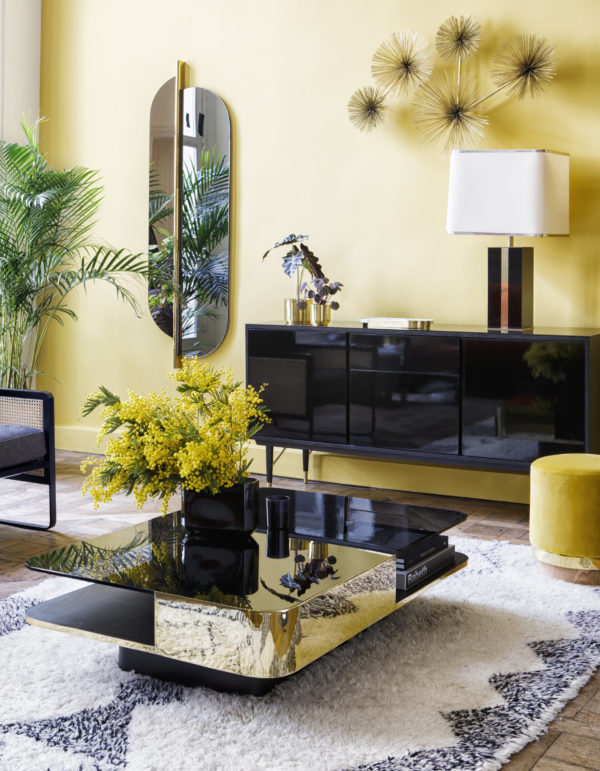 Its format adapts to different parts of the house and its sculptural aesthetic makes it a very decorative piece.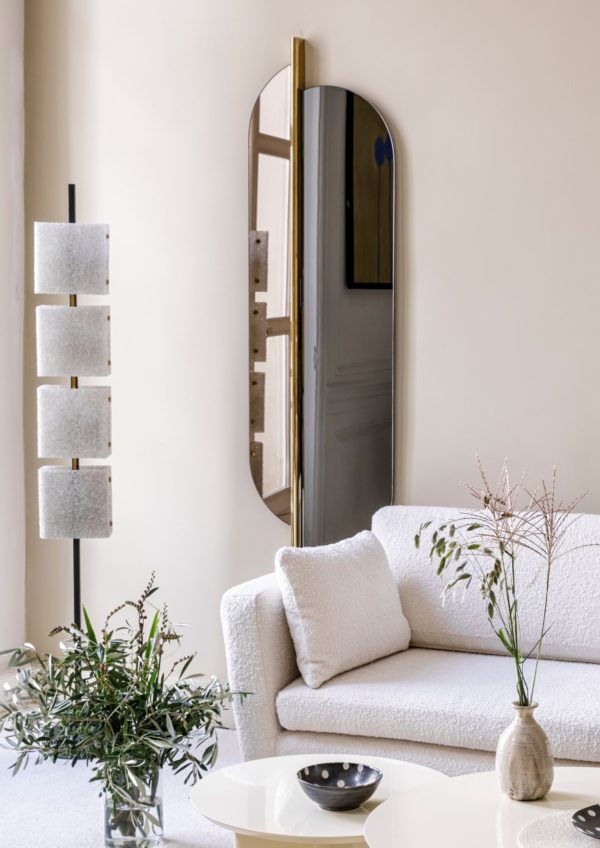 Moderne Totem
The totem mirror sculptural form evokes "les arts decoratifs" with 70s design without appearing anachronistic. It stands out in any contemporary interior inviting you to gaze at your reflection endlessly!
Materials
This full-length mirror is composed of two separate pieces tinted in smoky grey and smoky pink hinged together by a long piece of brass.
Measures
The Totem mirror measure 170 cm of height, 47 cm of width and 5 cm of depth.
Weight : 15 kg