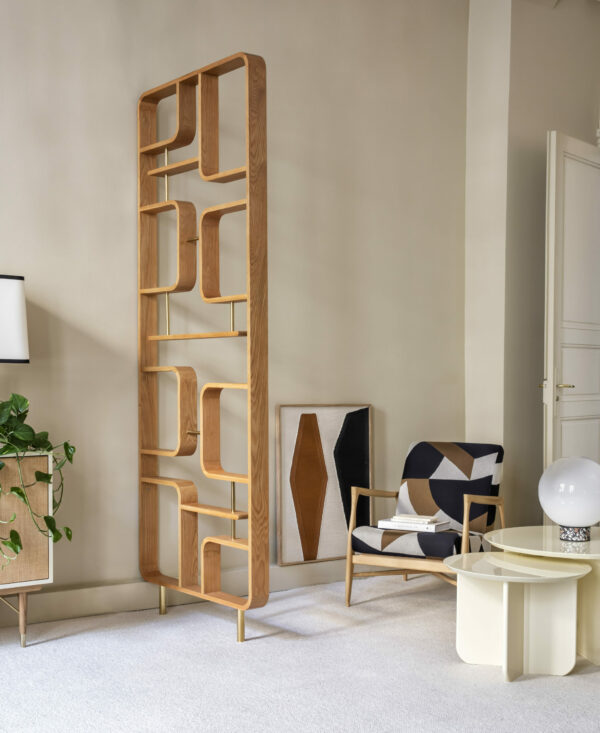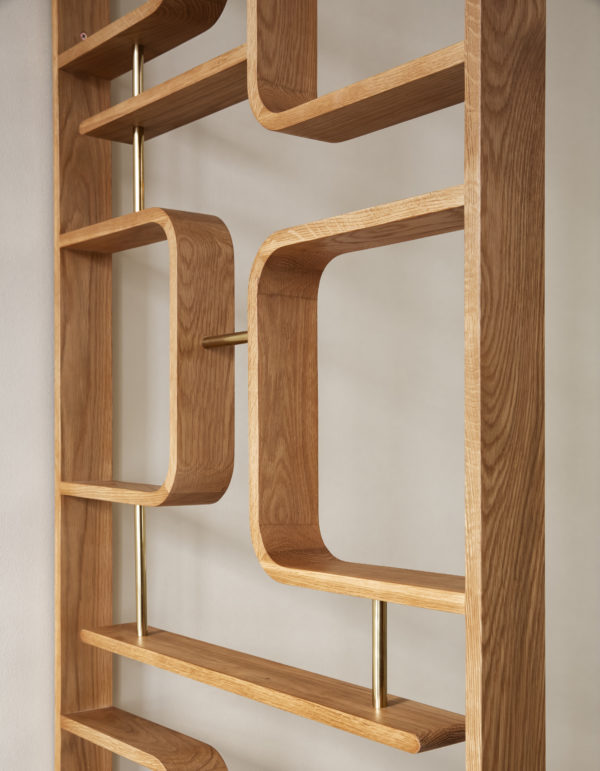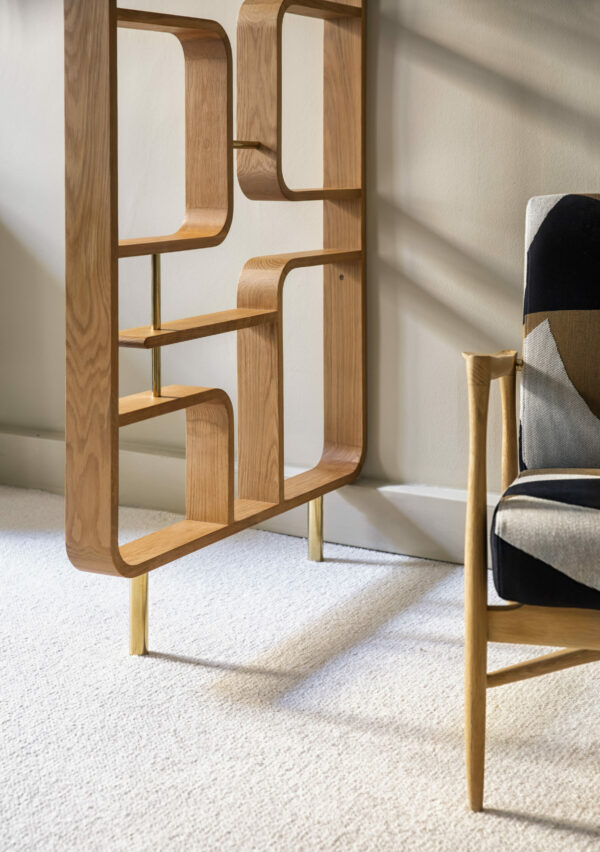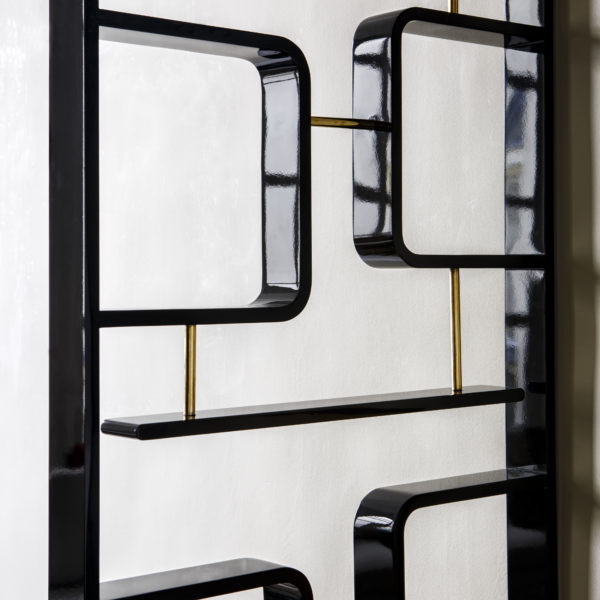 Conceived by Red Edition creation studio, this divider is in spired by the 60s.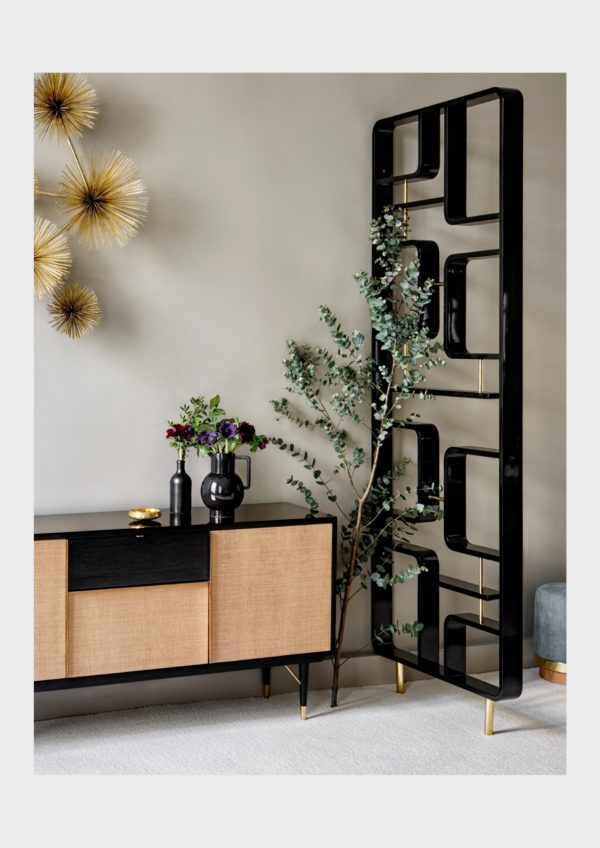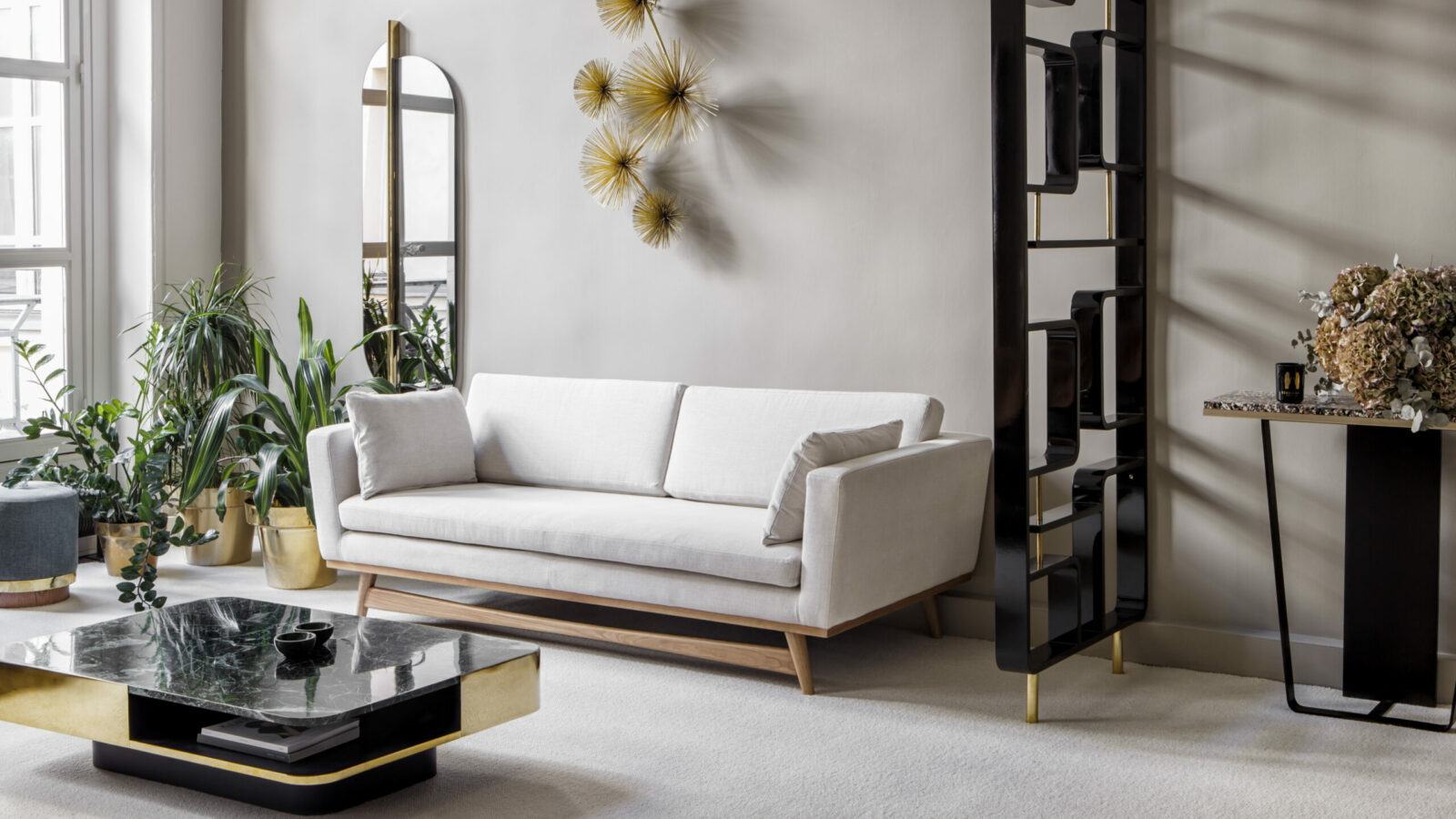 Claustra & me
Solid wooden frame and brass touches construct this contemporary divider. Whether it serves as a divider or merely a decorative piece, it will highlight any space it inhabits.

Product only on order.
Materials
The divider is made out of solid natural wood or black lacquered wood. Its legs and attachments are made of solid brass. The legs can be screwed to the structure. The holes on the side will allow you to easily fix it to the wall.


Measures
High: 240 cm
Wide: 90 cm
Deep: 9 cm

Weight: 17 kg