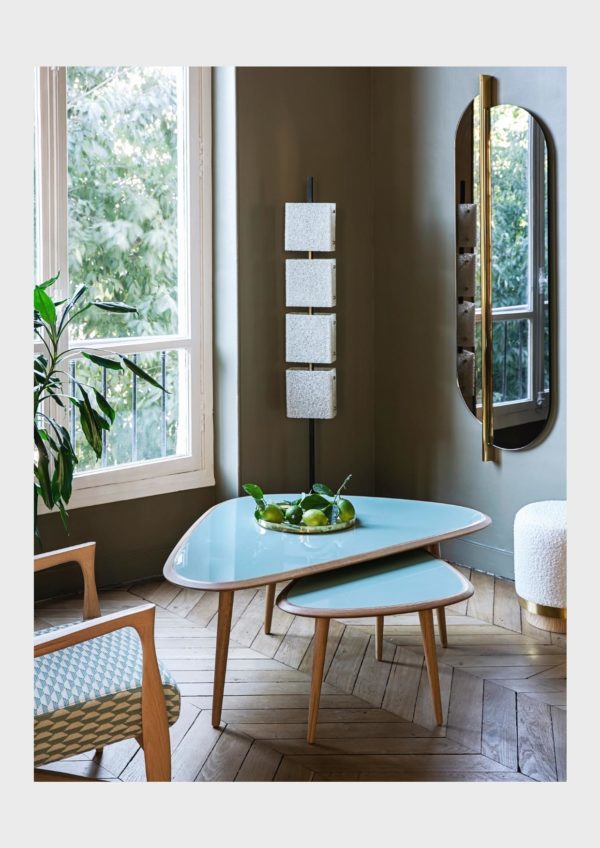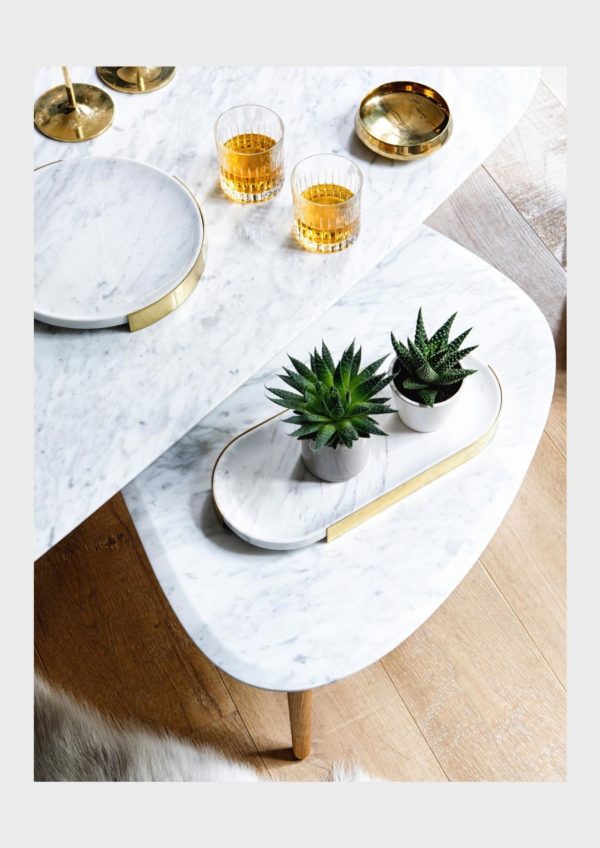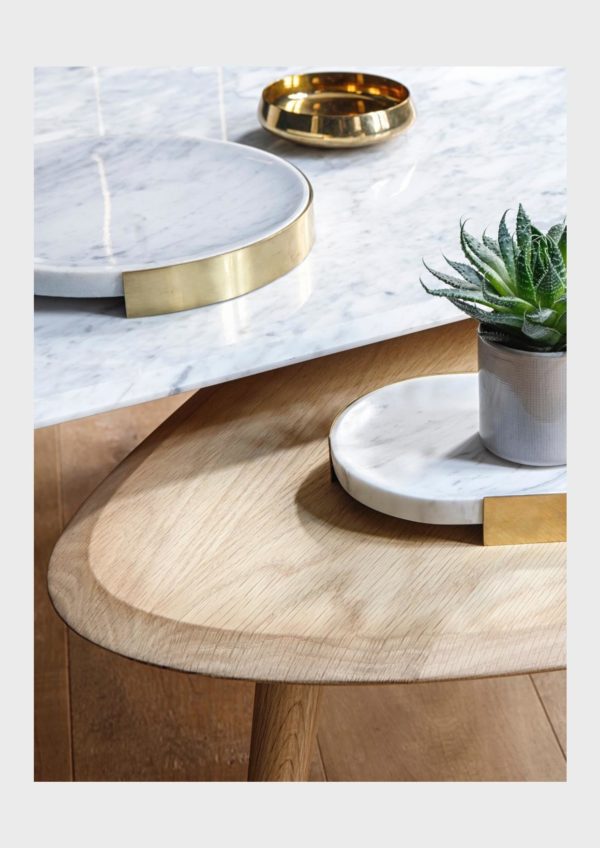 The 50's coffee tables are handmade by craftsmen.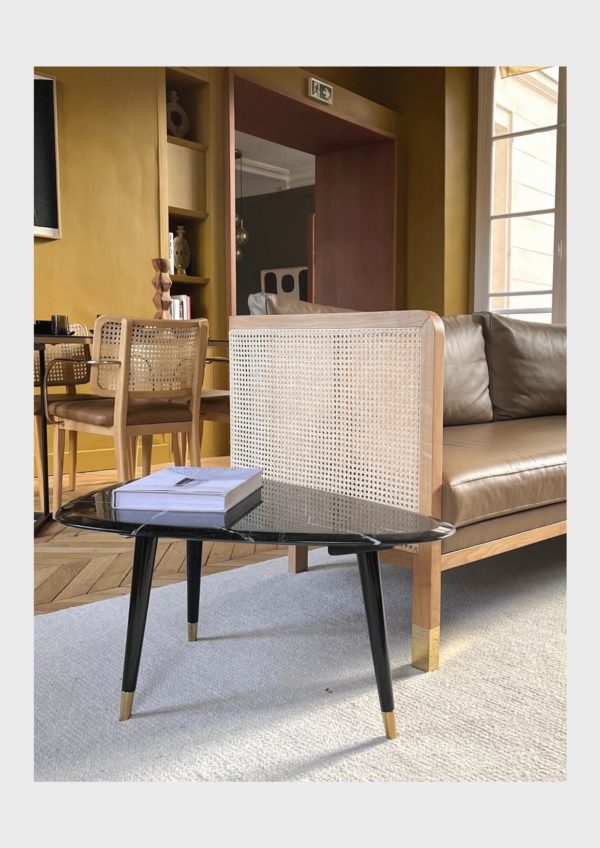 Iconic
tribute to the 1950s and a wonderful marriage between design and practicality. Lacquered in a thousand colours, it will easily fit into any interior. White or green marble is added to the lacquer colours making this Fifties coffee table an icon that is perfect for all interiors. Available in 2 sizes, they allow you to combine them in an infinite variety of positions.
Materials
The Red Edition coffee tables are handmade. Each layer of lacquer requires an extraordinary attention to detail and craftsmanship in order to get such a beautiful depth of colour. Also available with a white or green marble top.

Measures
Length: 85 cm
Width: 53 cm
Heigth: 40 cm

Weight of oak top: 6 kg
Weight of marble top: 16 kg