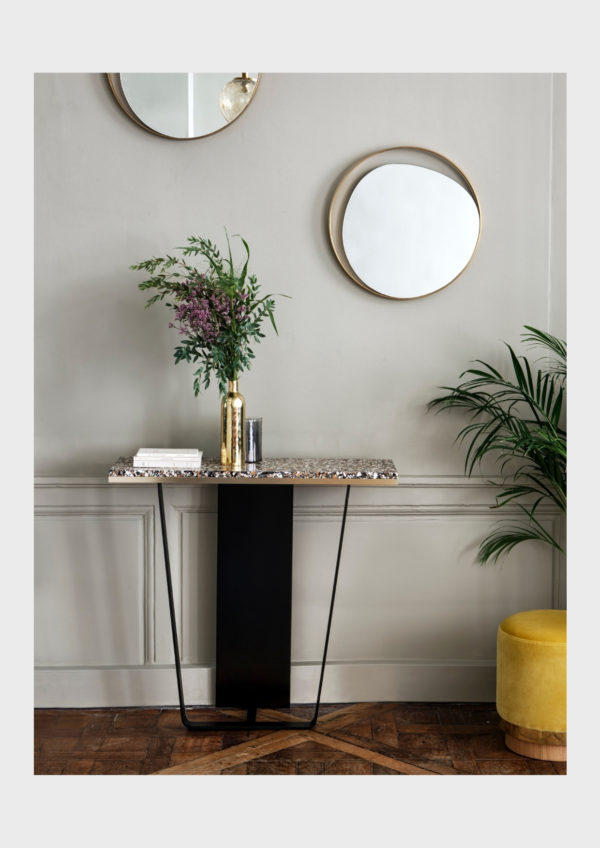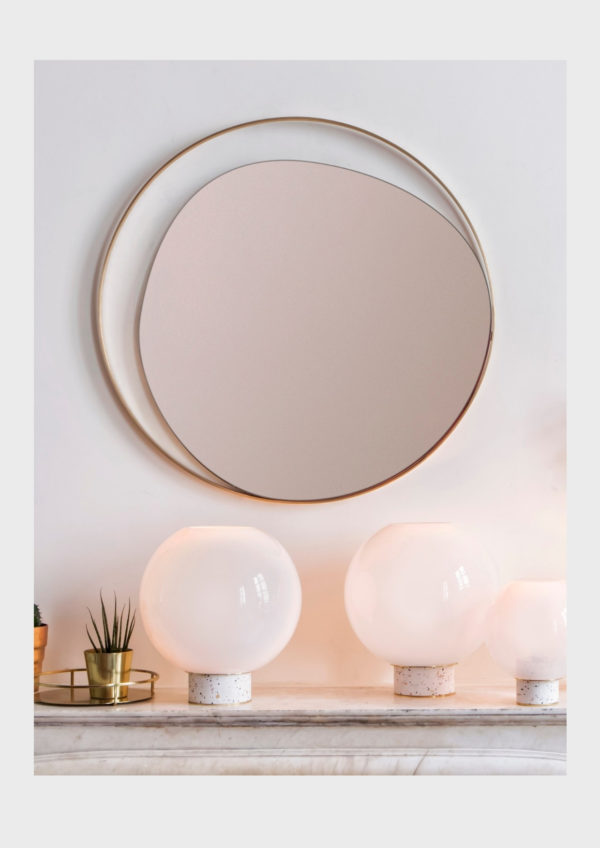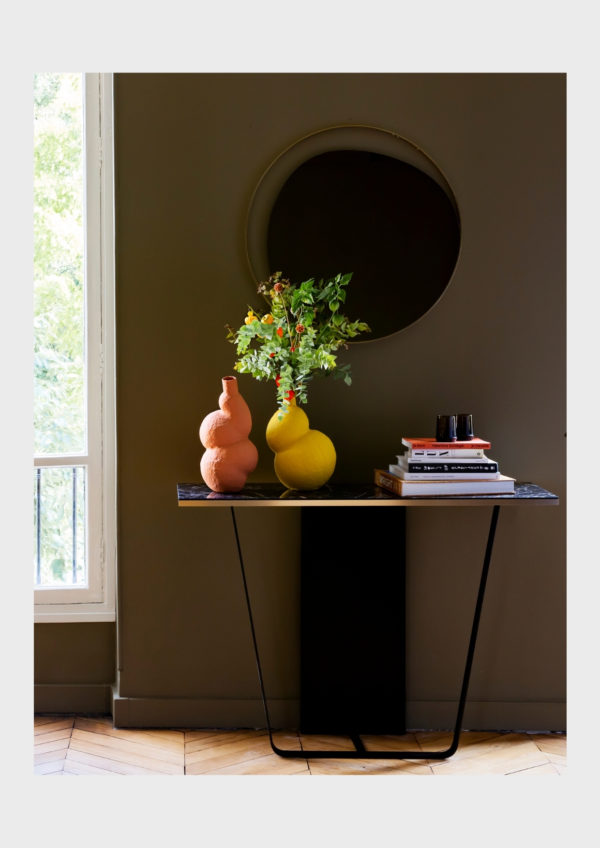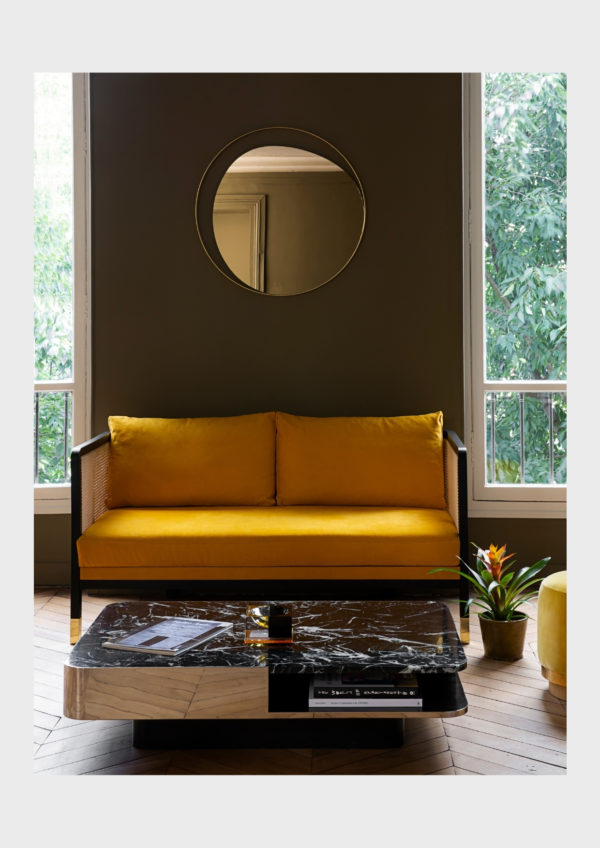 Ellipse mirrors are available in two sizes and two colors, a natural or copper pink.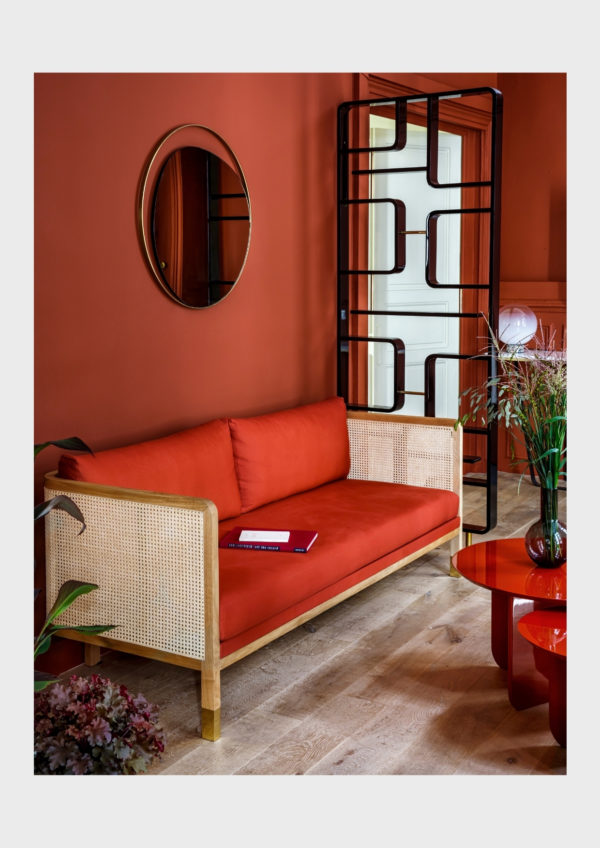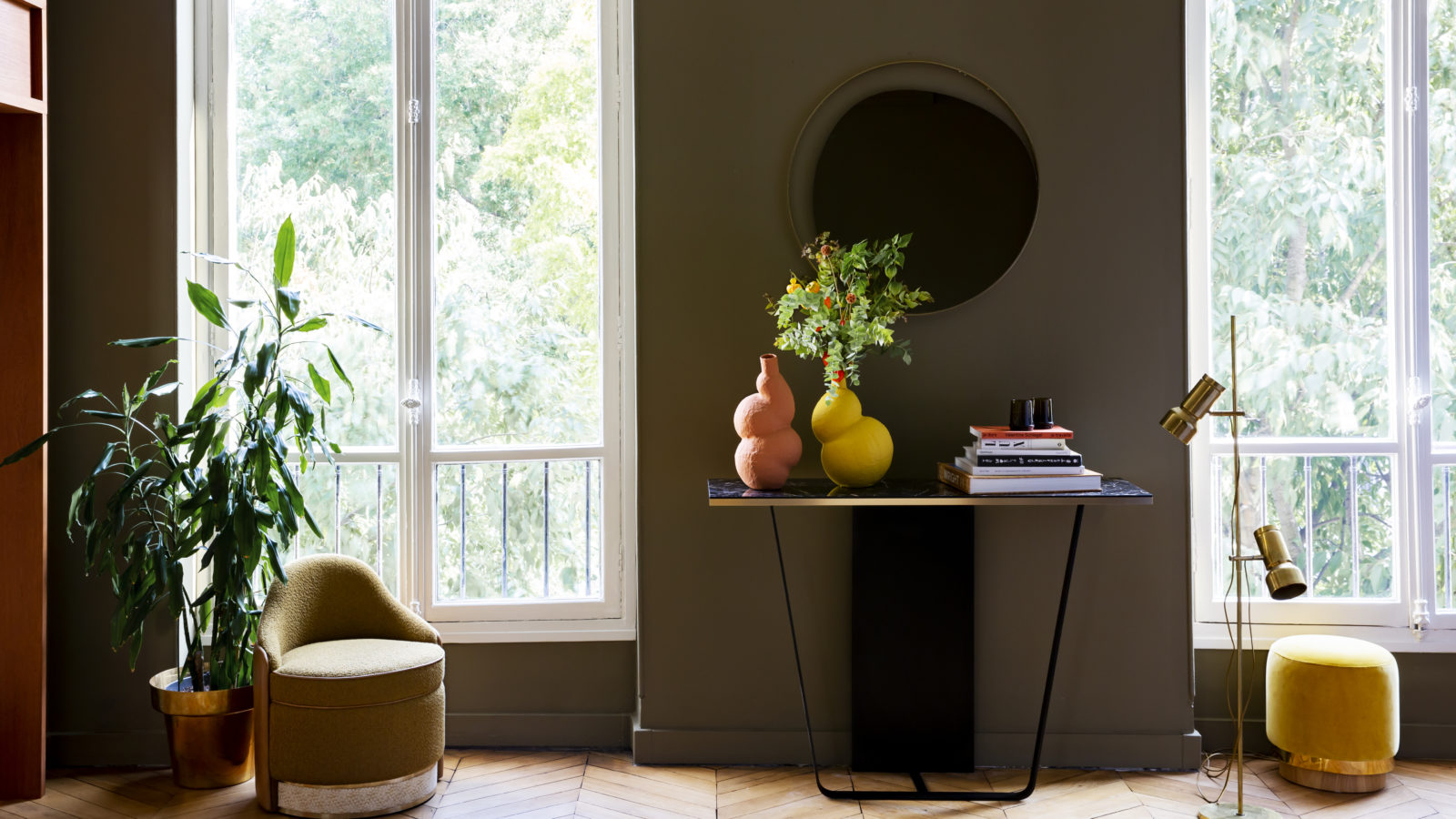 Elliptical psyche
The interplay of irregular concentric organic forms combined with smoky glass for a hyptonic affect. Whether it accents your vestibule, acts as an objet d'art in your salon or plays up your bathroom, the elliptical mirror is a striking addition wherever you put it.
Materials
The mirror is made of natural or smoked glass, circled by an elegant brass ring. With great attention to detail, Red Edition have transformed this exquisite piece, making it more than a mirror, it is a wall sculpture and a feast for the eye.
Measures
Diameter : 50 cm or 80 cm
Thickness: 2 cm

Weight : 6 kg and 12 kg