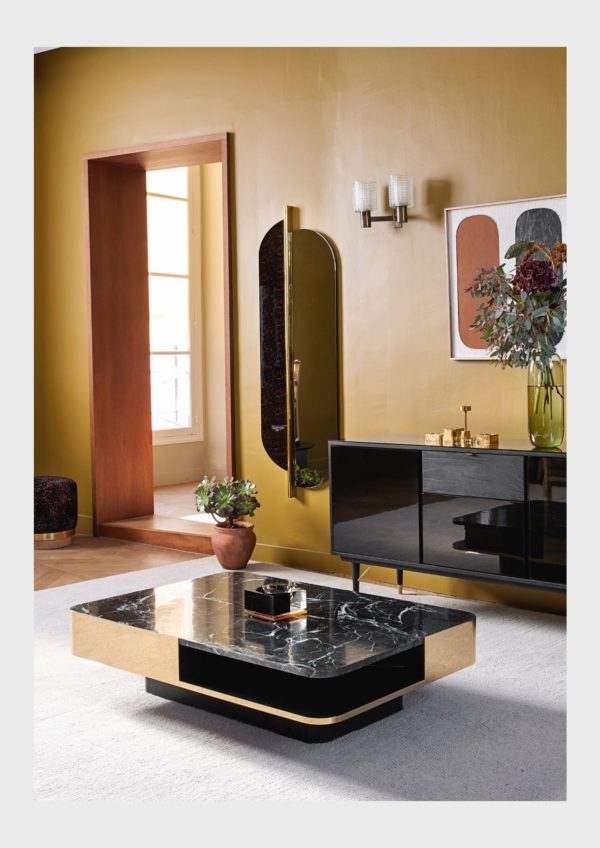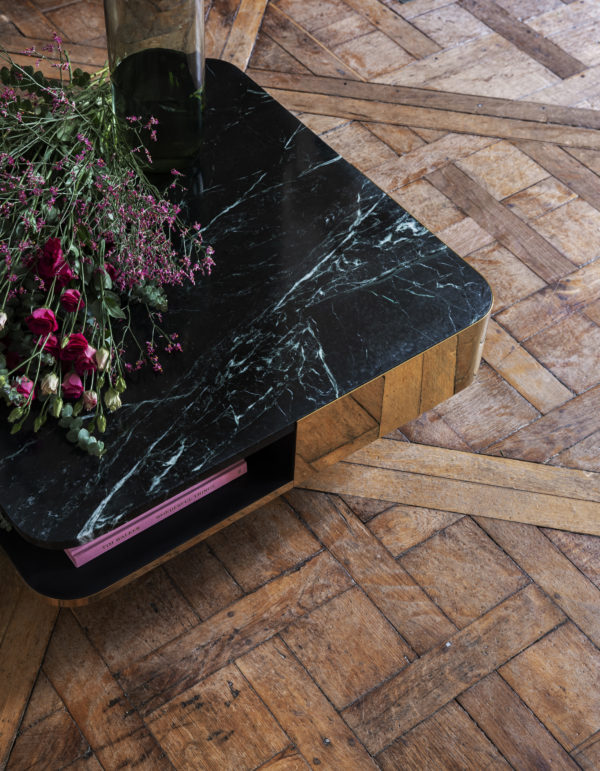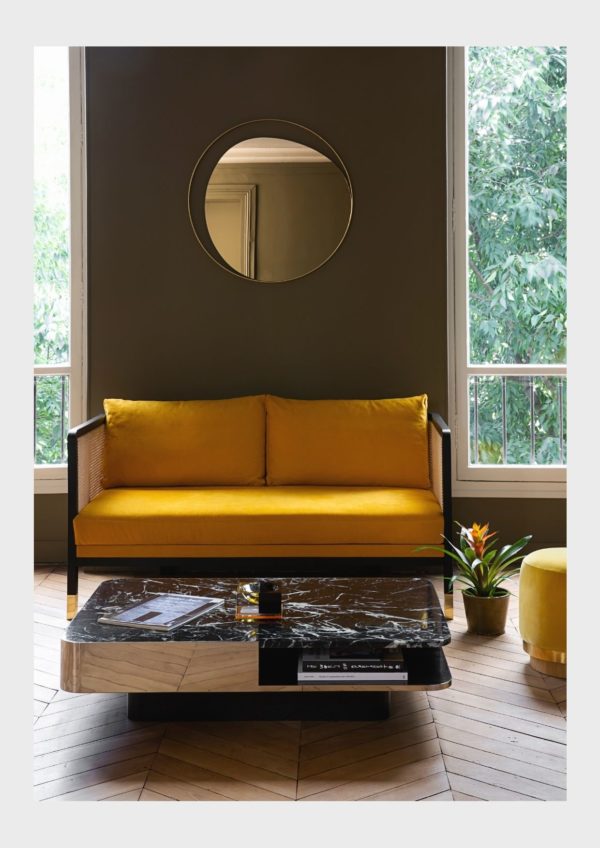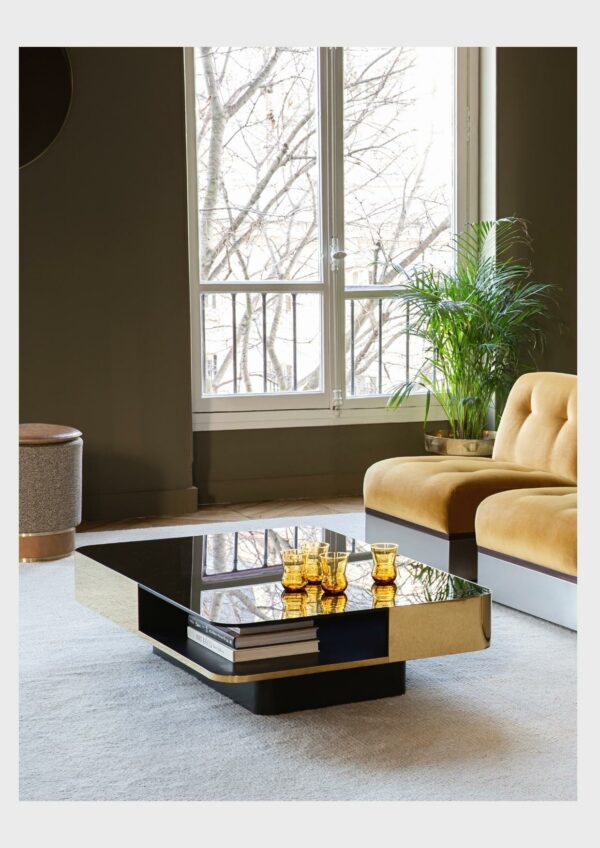 Its mix of high-end materials and functional compartments furthers its place in modern design.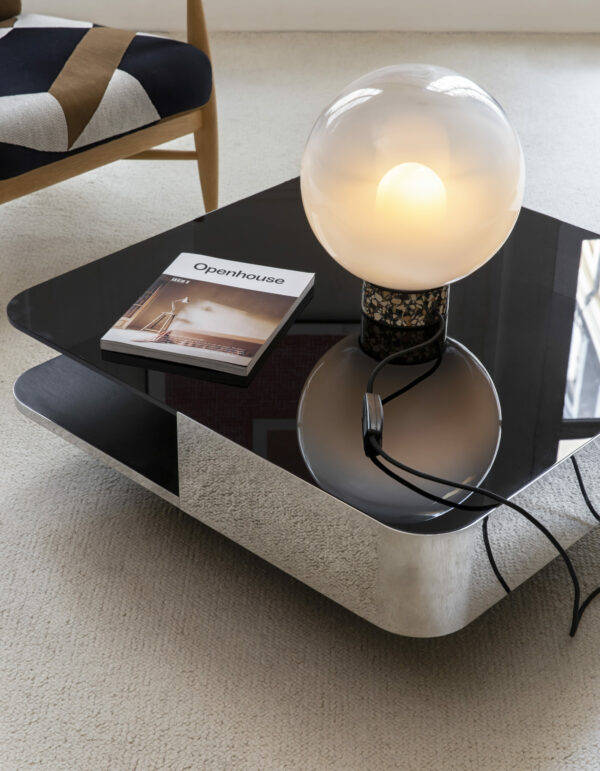 Cutting corners
This lounge coffee table is a perfectly executed nod to the 1970s. It softens the rough edges by bring-ing out the best in design in our contemporary interiors. Noble materials and clever storage attest to its moder- nity. The Lounge coffee table comes in two sizes, rectangle or square, brass or stainless steel, in a marble or smoked glass version.
Materials
The frame and base are made of matt black stained wood, which reveals the wood grain.

Tops in green marble or smoked glass. Brass or stainless steel finish.
Measures
Large: 120 X 80 cm
Small: 80 X 80 cm

Weight black glass top : 32 kg
Weight green marble top : 55 kg