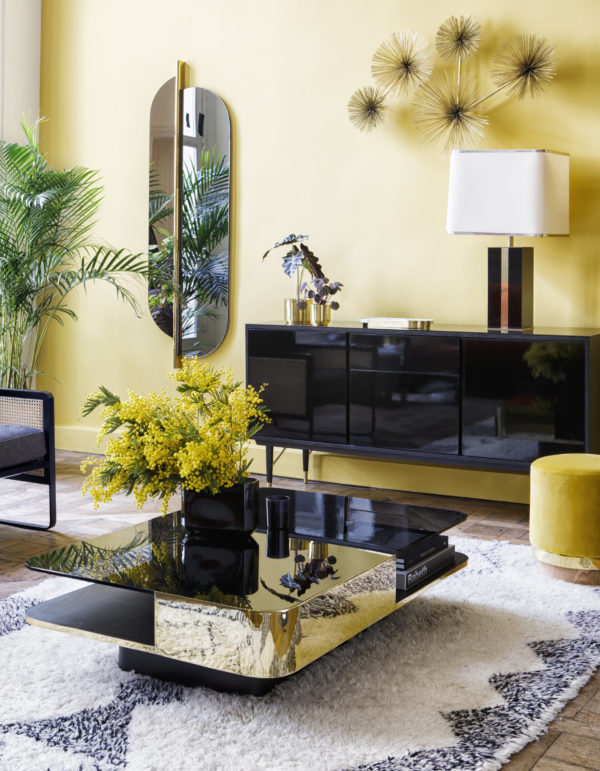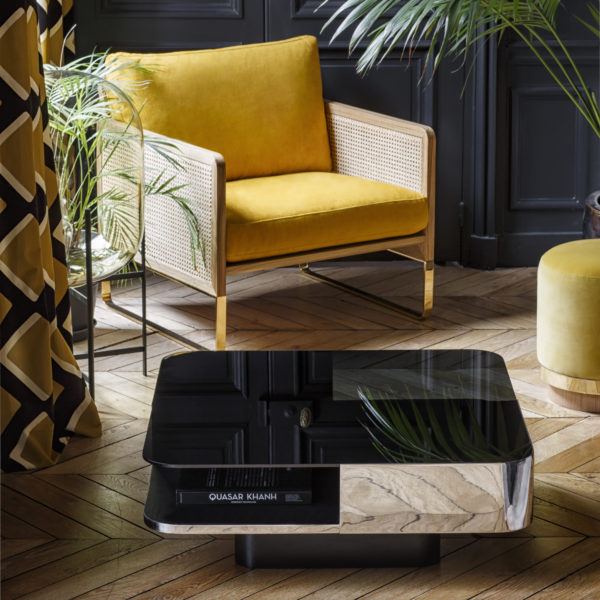 Its mix of high-end materials and functional compartments furthers its place in modern design.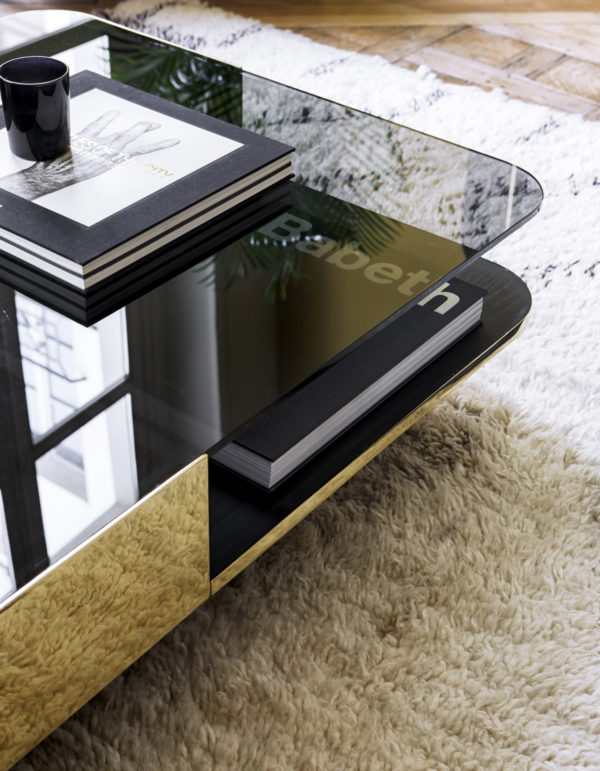 Tout en rondeurs
Une révérence aux seventies parfaitement exécutée par la table basse lounge. Elle arrondit les angles en faisant éclore le meilleur du design dans nos intérieurs contemporains. Matériaux nobles et rangements astucieux témoignent de sa modernité.
Materials
La table lounge est disponible avec le plateau verre fumé noir ou en marbre.
La structure et le piètement sont taillés dans un bois noir teinté noir mat qui laisse deviner les veinures du bois. Le plateau en verre est encerclé de laiton massif ou d'inox. Son plateau en porte-à-faux apporte un jeu de pleins et de vides et dévoile un espace de rangement très pratique.

Measures
La Table Basse Lounge mesure 120 cm de longueur, 80 cm de largeur et 30 cm de hauteur.
Poids plateau verre : 50 kg. Poids plateau marbre : 73 kg.