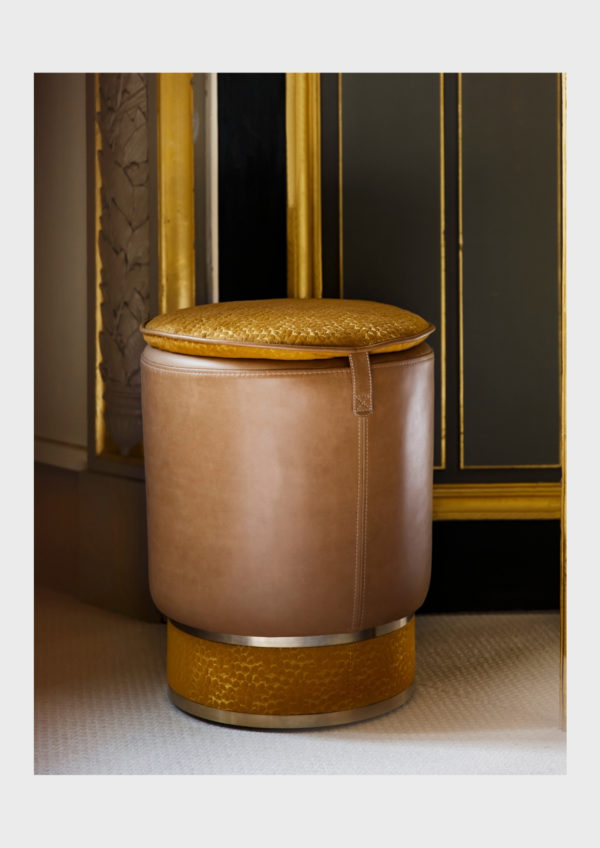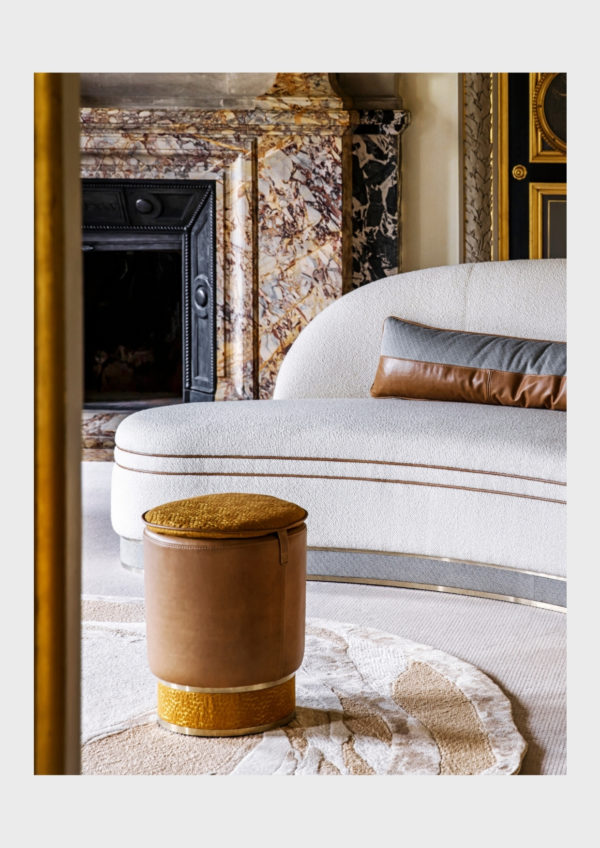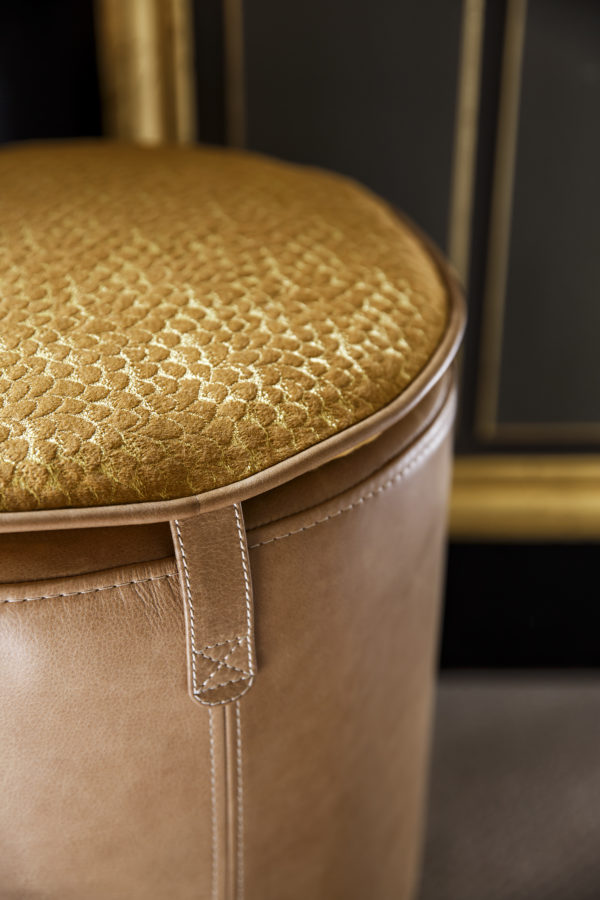 Superposition of leather and fabric from Maison Lelièvre Paris.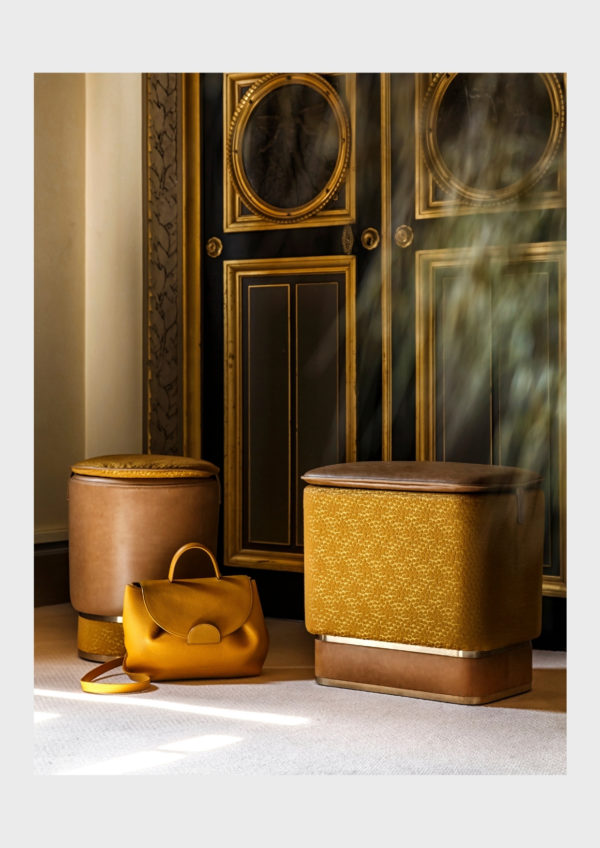 Playlet
Montpensier footstools are independent and audacious, they cannot sit still and often end up dotted around the room so they can meet up later around the sofa. These improvised seats play on their superposition of leather and fabric with its delicate textures that catch the light.
Materials
Solid wood structure. Brass strapping. Cushion upholstered in leather or fabric.

Design by Tristan Auer for Red Edition. Fabrics and leather from Maison Lelièvre Paris.
Measures
Length: 35 cm
Depth: 35 cm
Height: 45 cm

Weight: 18kg