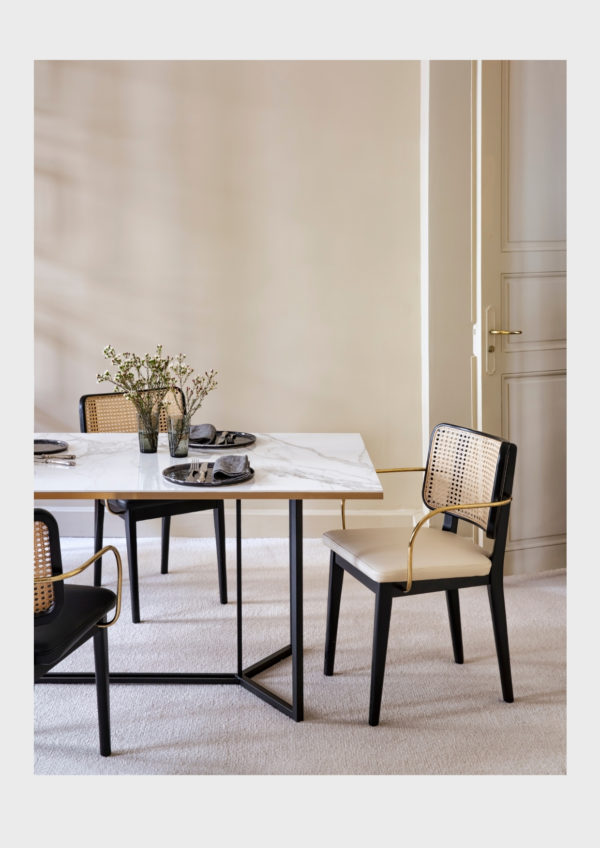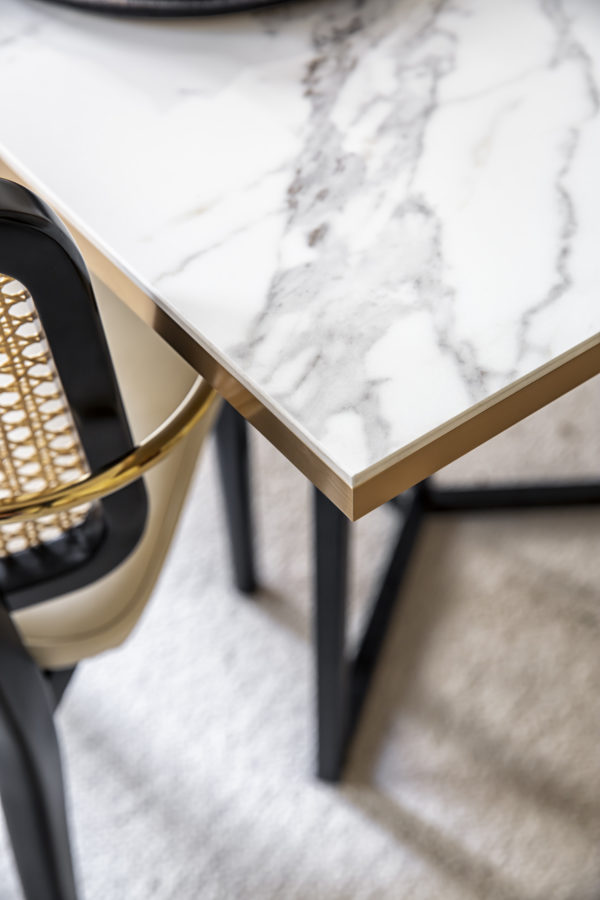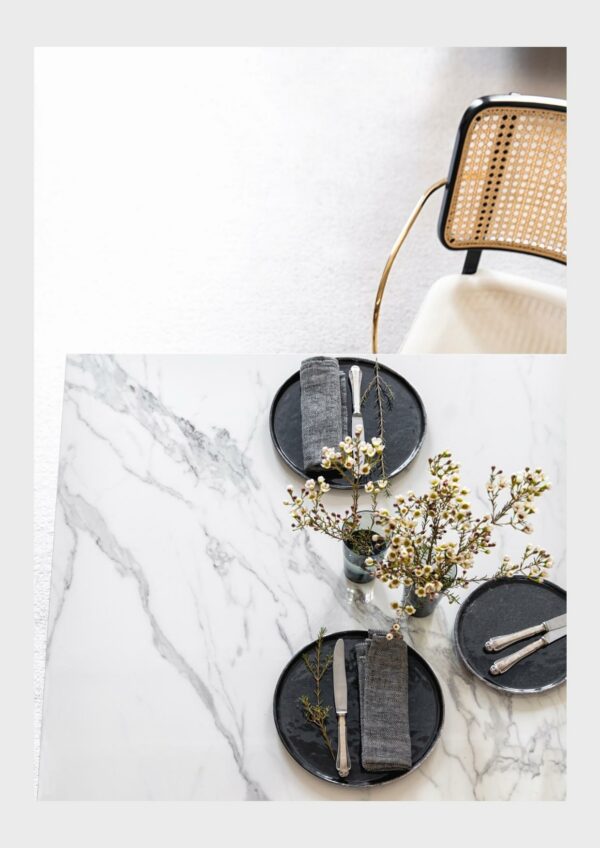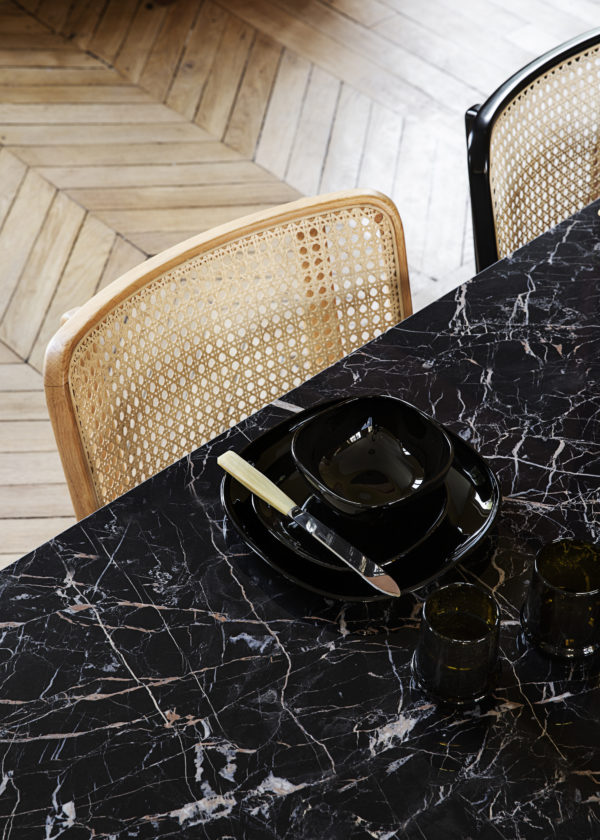 With a ceramic top, this generously-sized dining table will liven up any dinner party.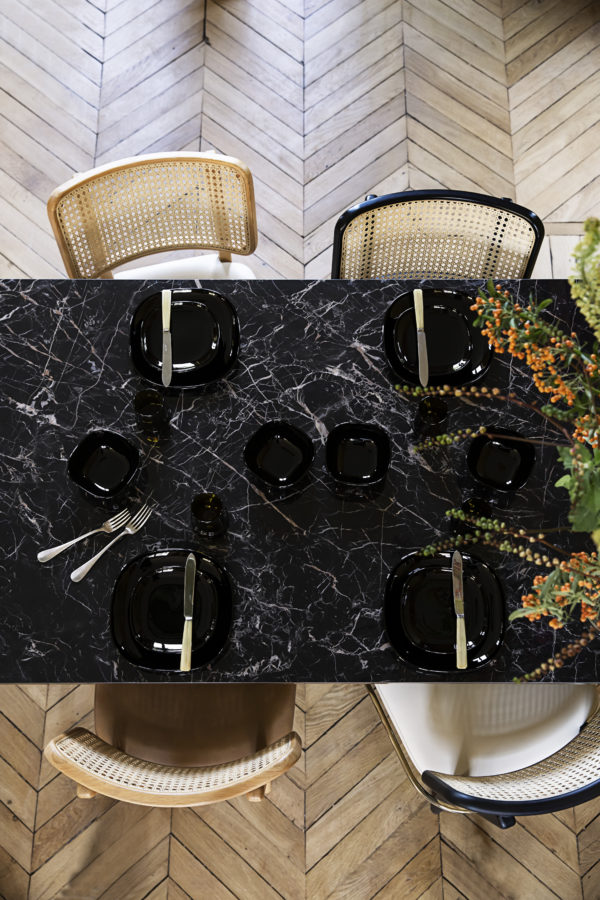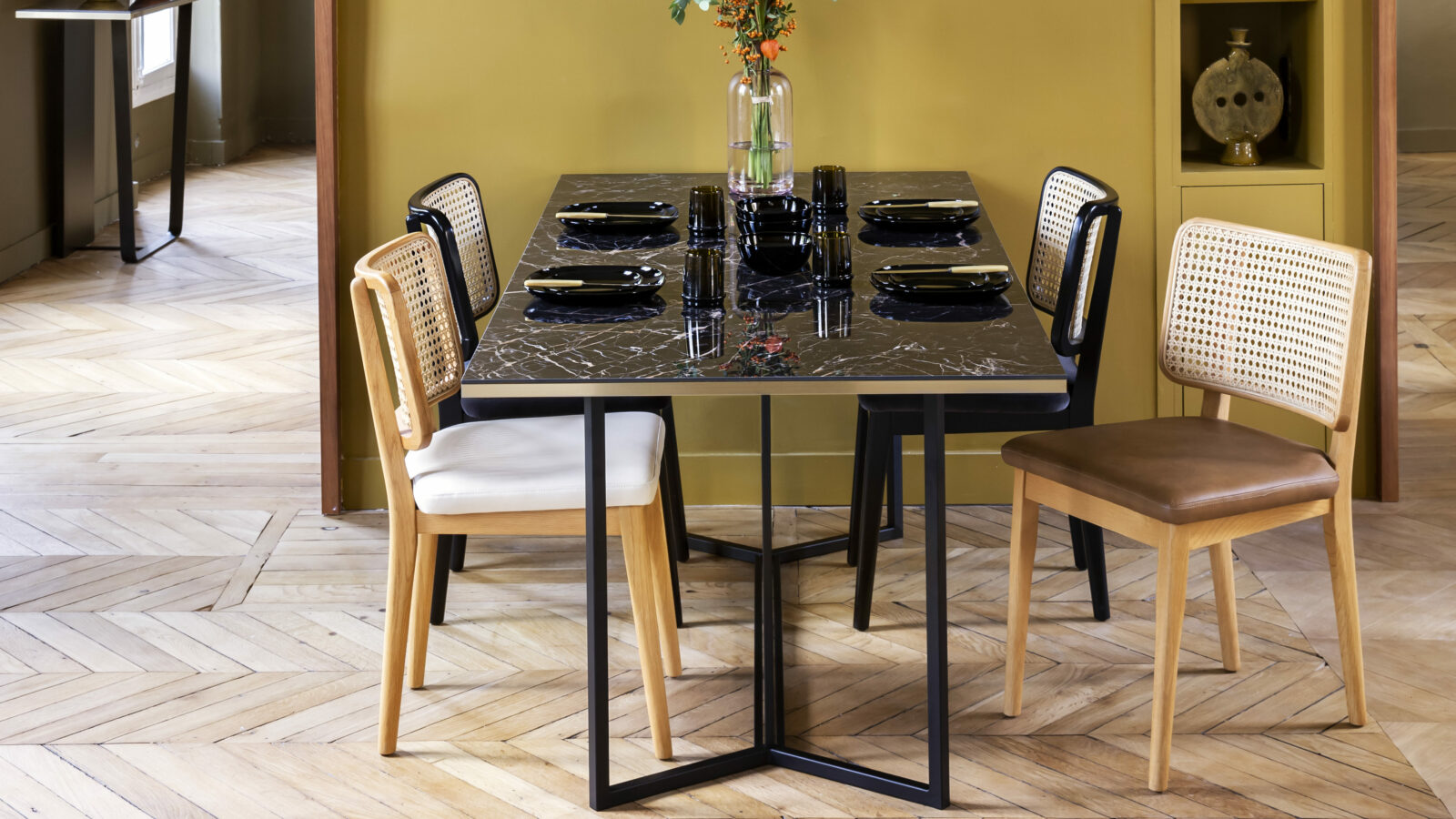 Horizon Dining Table
The dining table of Red Edition was designed with the idea of gathering 10 of your closest friends. The dramatic effect of the ceramic finish stands alone without needing a table- cloth and complements any table setting. Encircled brass detail lend it a French je-ne-sais-quoi.
Materials
White marble ceramic top or black Saint-Laurent. Brushed brass banding.

Matt black steel base.
Measures
Lenght: 190 cm
Width: 90 cm
Height: 75 cm

Weight: 75kg