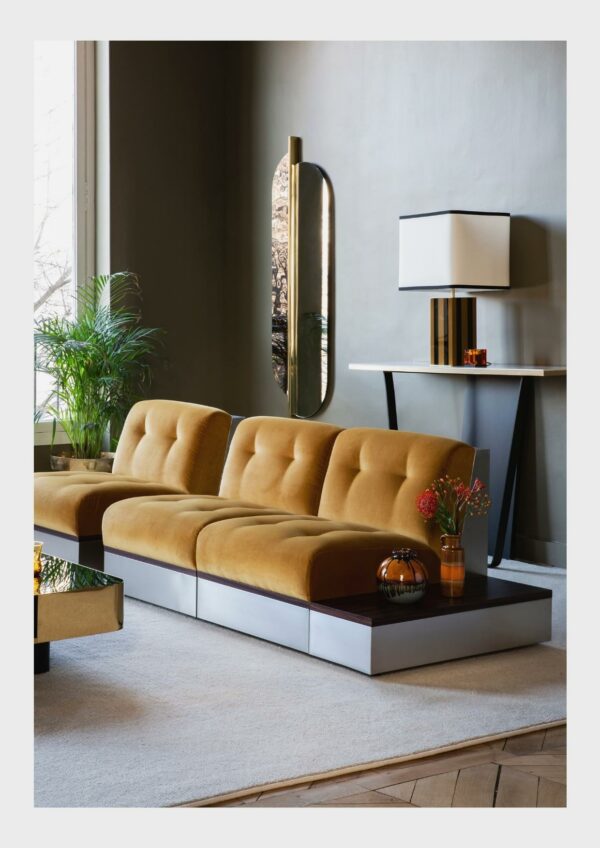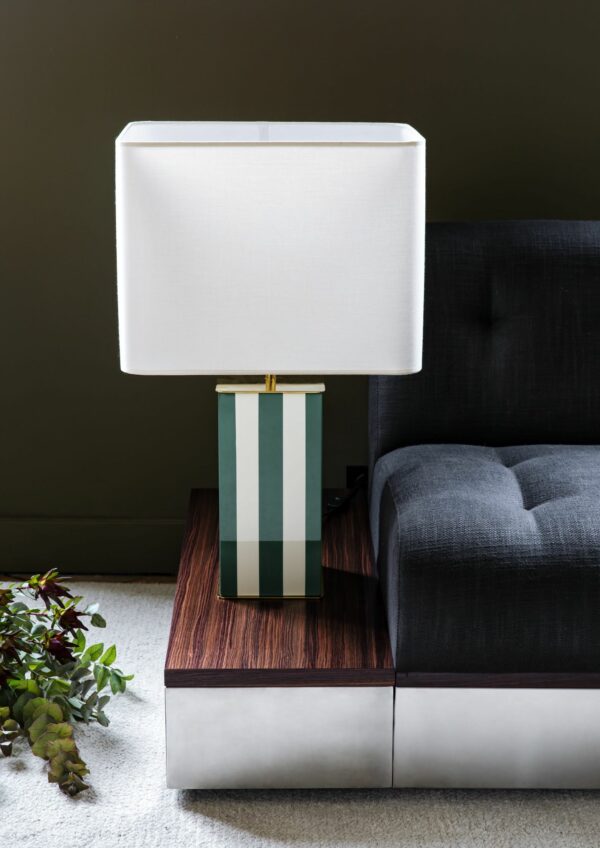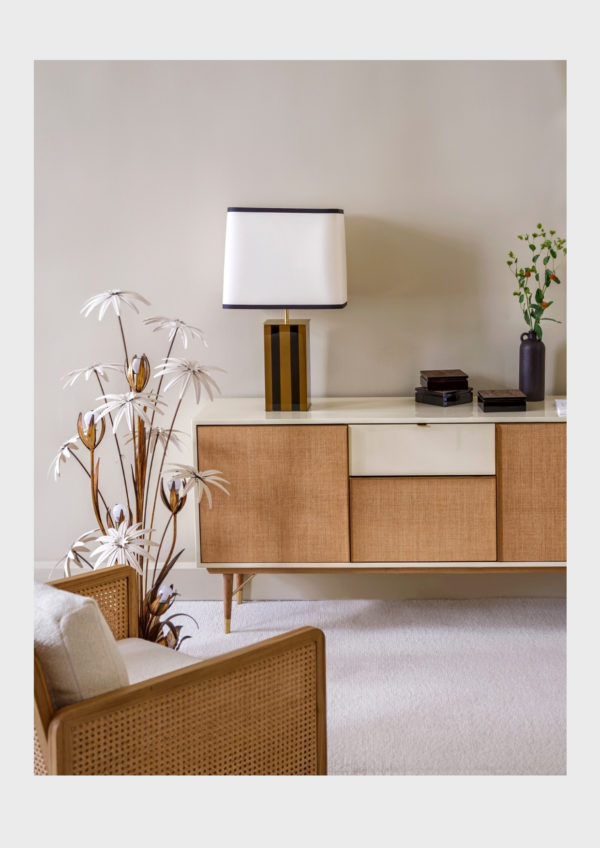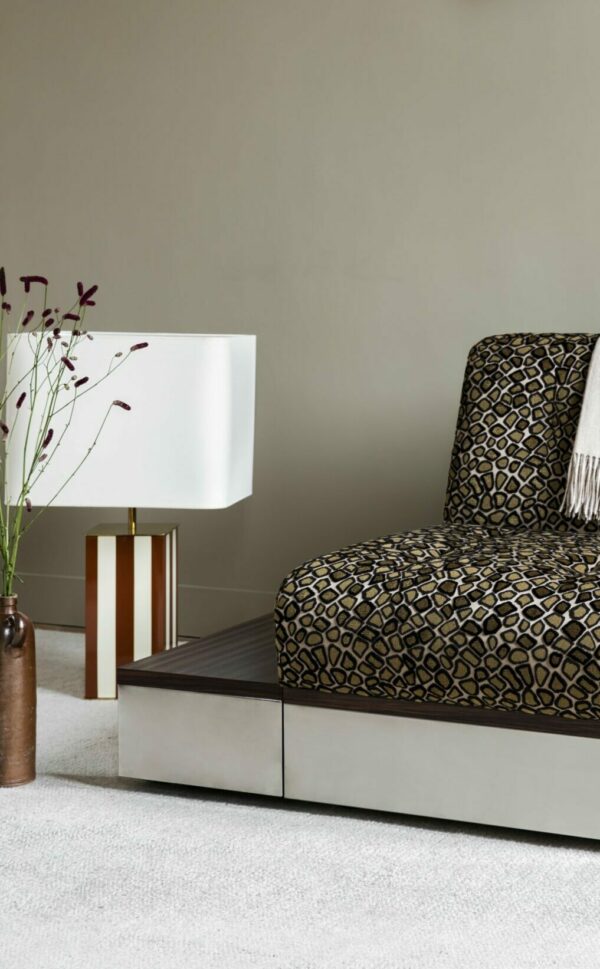 Brass and two-tone black and mustard lacquer blend perfectly in this stunning, sophisticated table lamp.
A dandy at the Elysée
Brass and two-tone black lacquer and mustard combine wonderfully in this majestic and refined table lamp.
The stripes of the foot are recalled on the lampshade edged in black: the optical effect is perfect and this is where the dandy spirit enters the Élysée Palace.
Materials
The base is in black and mustard two-tone lacquered and varnished wood. The metal parts are made of brass. The lampshade is made of linen fabric with a black cotton fabric covering.

LED bulb system
Measures
Length: 42 cm
Width: 35 cm
Height: 71 cm

Weight: 2 kg