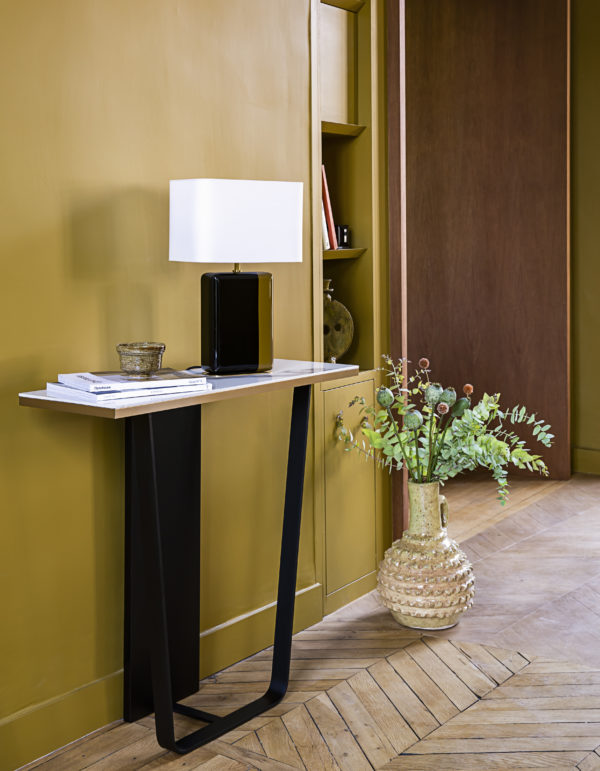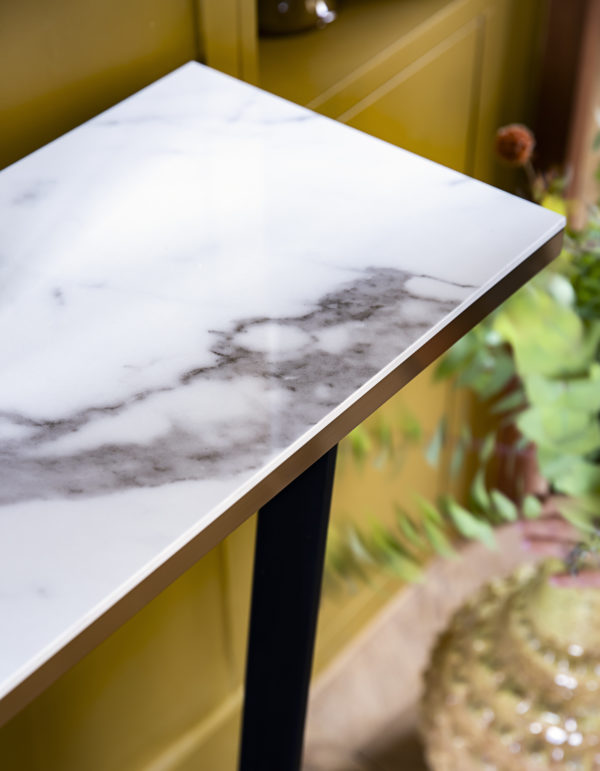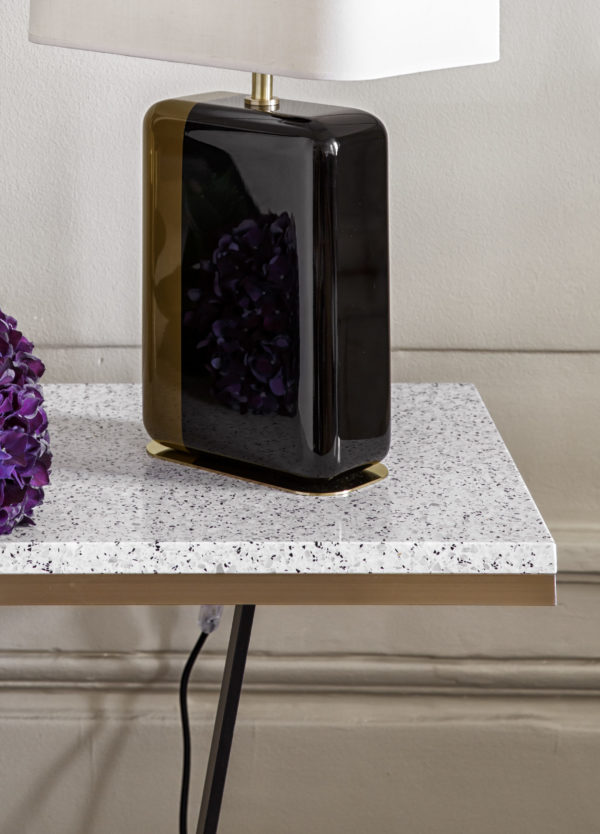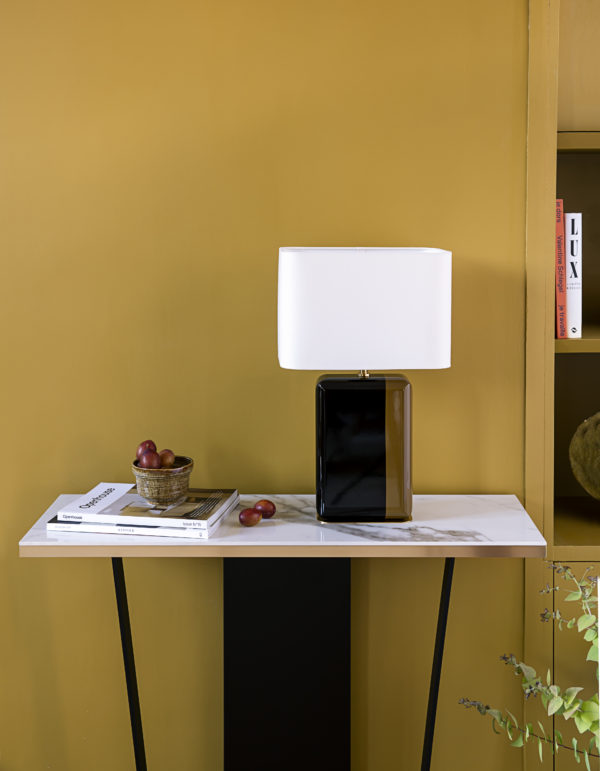 Thanks to its streamlined base, it blends into your walls while showcasing your most cherished objects.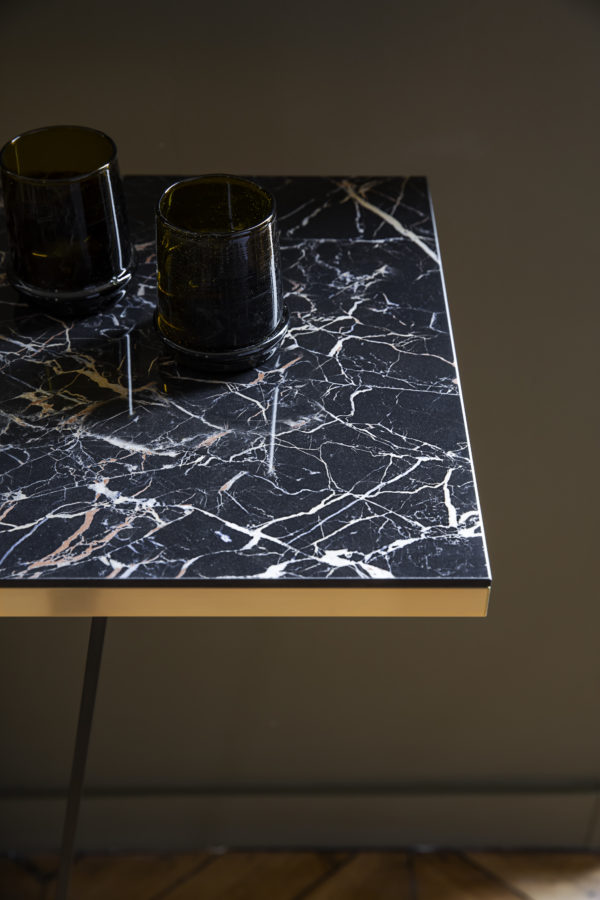 Horizon console
The Horizon console is to hallways and vestibules what the coffee table is to the salon: a staple. The Horizon console is available with a Bianco terrazzo top, a Statuario white or Saint-Laurent black marbled ceramic top, which now makes up all the tops in the collection.
Materials
Terrazzo is a mineral material composed of fragments of natural stones and colored marbles.
It can sometimes present some imperfections due to the artisanal charm of the method of manufacture (hand-made material, patina of the varnish...) and remains among others a porous material requiring a good maintenance.
The terrazzo or ceramic is placed on a wooden panel with a brushed brass ring. The base is in matt black steel and the panel in black lacquered wood.
Measures
-Small- 90 cm of width, 30 cm of depth and 85 cm of heigth.
weight: 36 kg