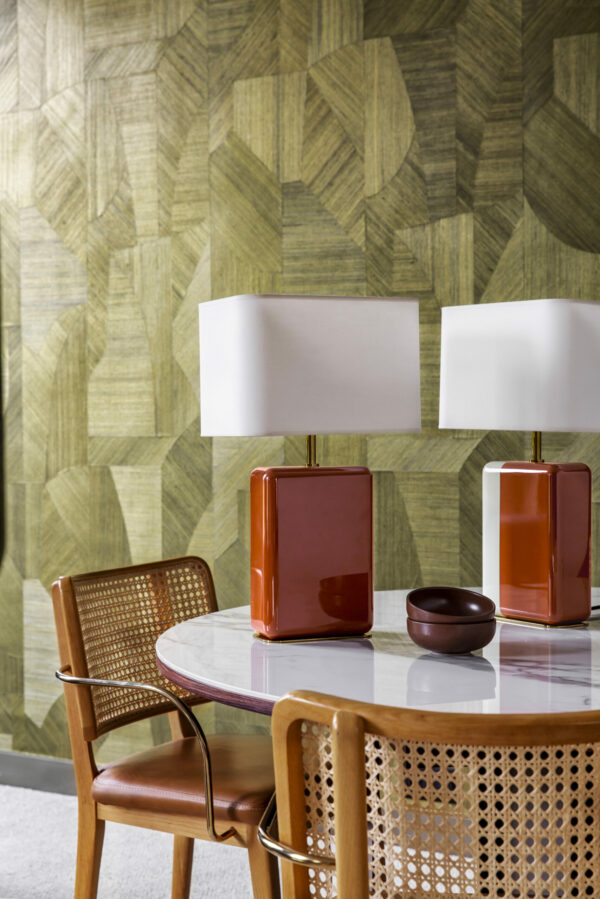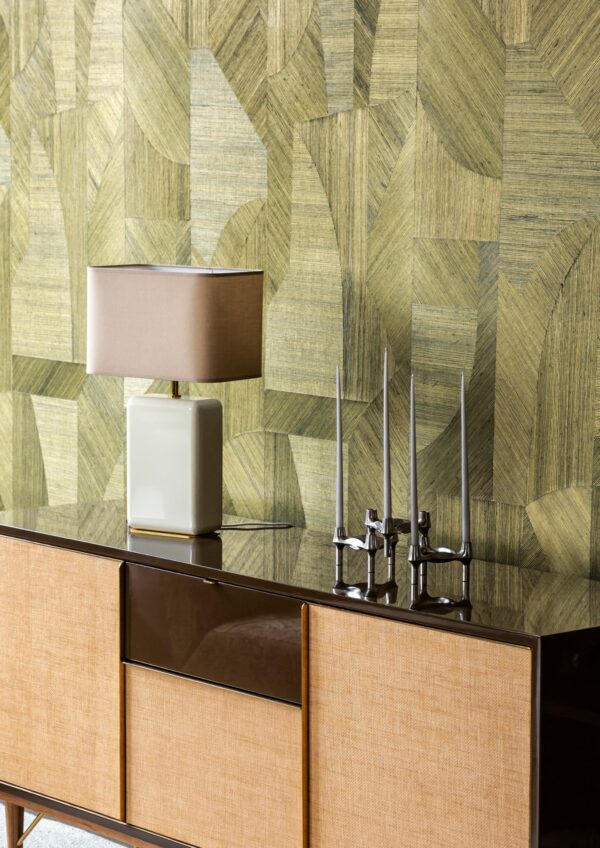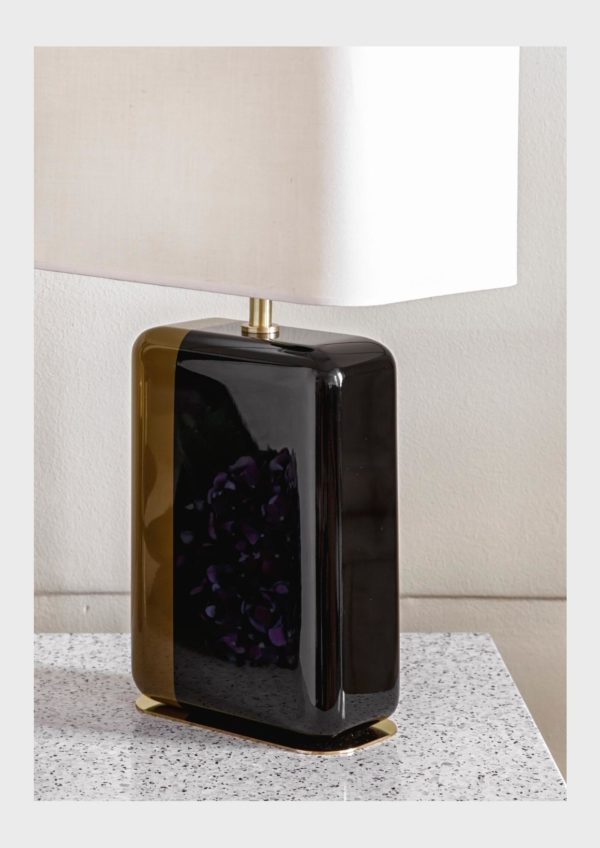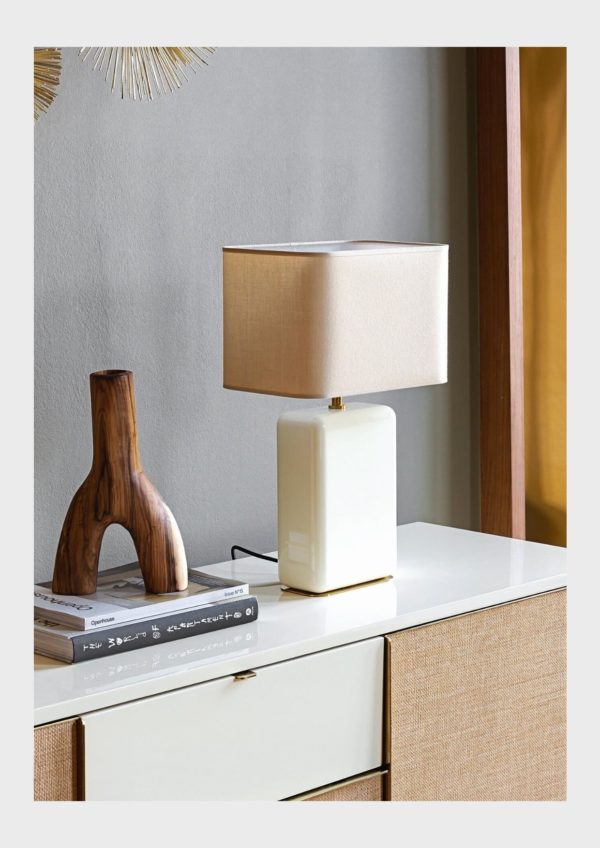 A "minimalist and chic" lamp with simplistic but elegant shapes.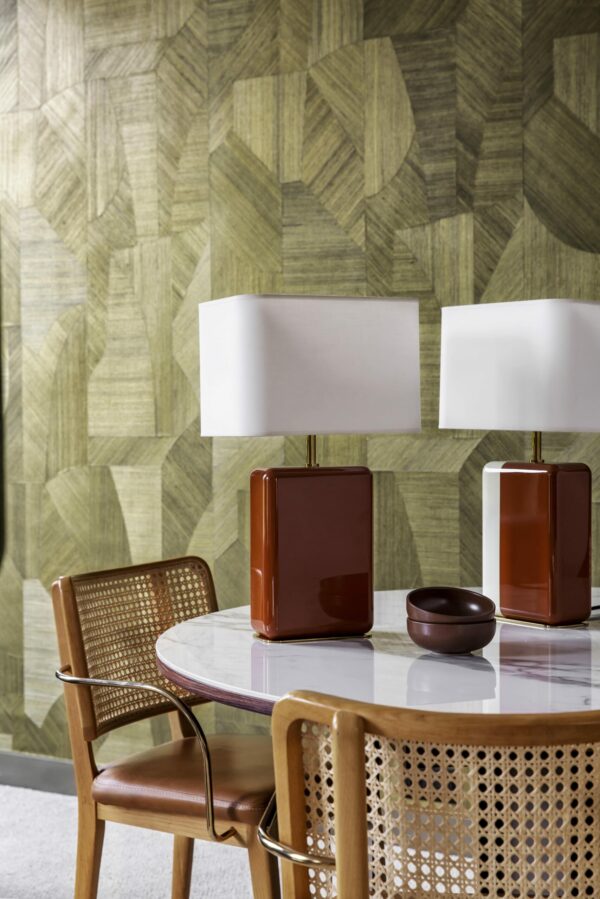 Généreux bourbon
This simple, curvaceous Bourbon lamp is an un- usual size that enables it to be used anywhere. On a sideboard, nightstand or narrow console table, its elegance is spot on. Lacquer and brass ensure its superb appearance while its curves bestow a pleasing aura.
Materials
The base is made of wood with a glossy lacquer. The metal parts are made of brass and the lampshade of linen fabric.
Measures
Length: 30 cm
Width: 20 cm
Height: 49 cm

Weight: 2 kg