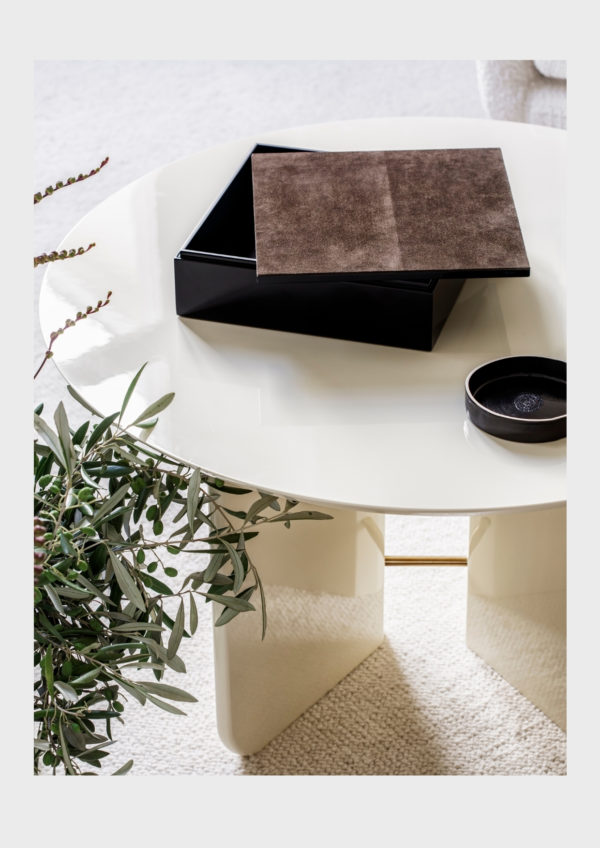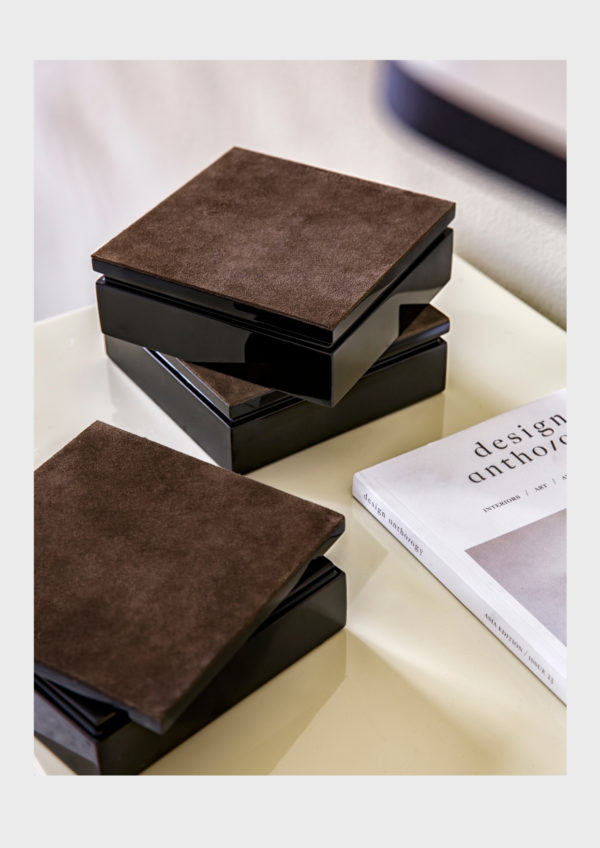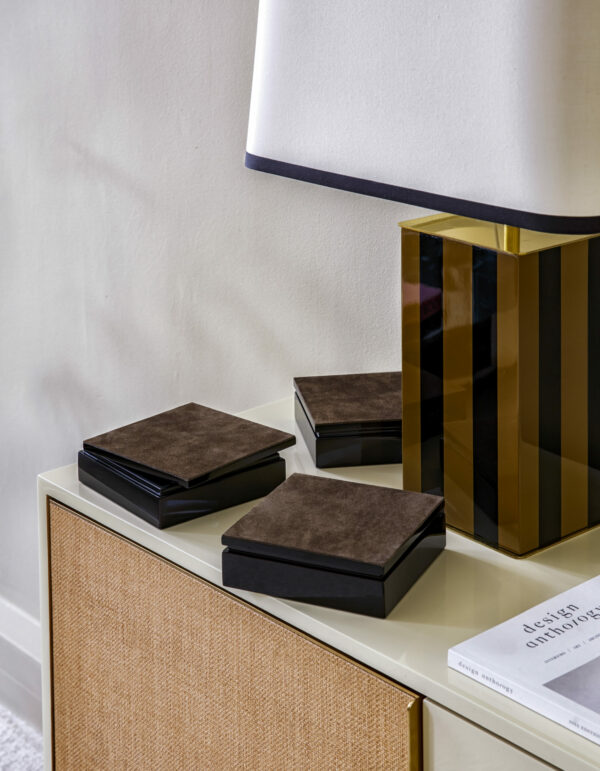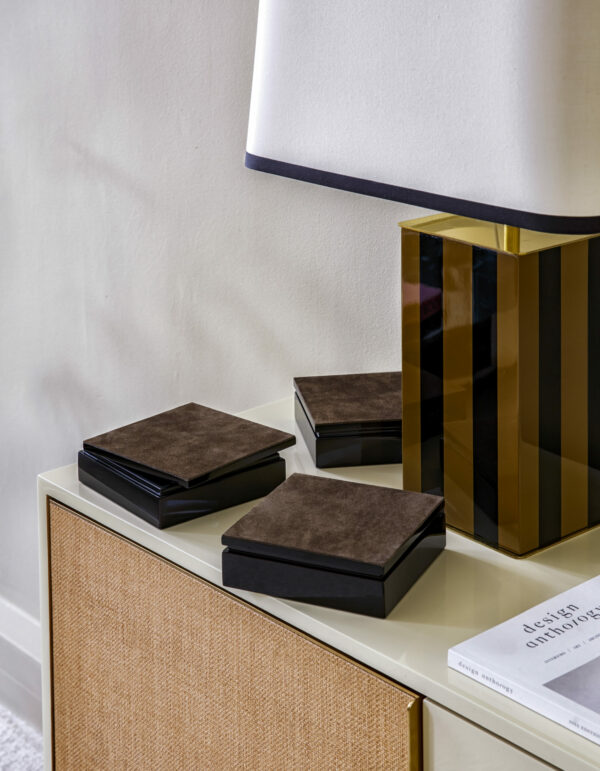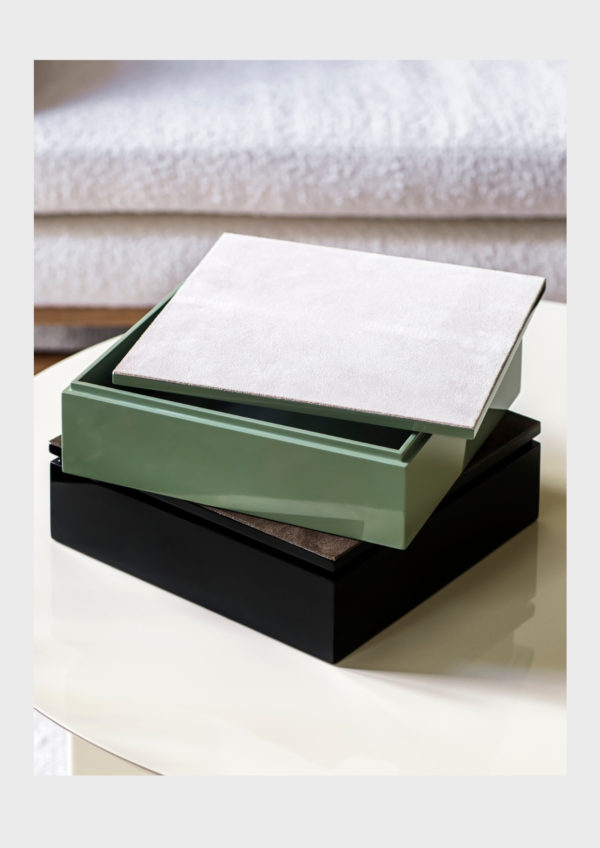 Made by artisans who specialize in lacquer, the covers are draped in nubuck, adding a touch of refinement and luxury.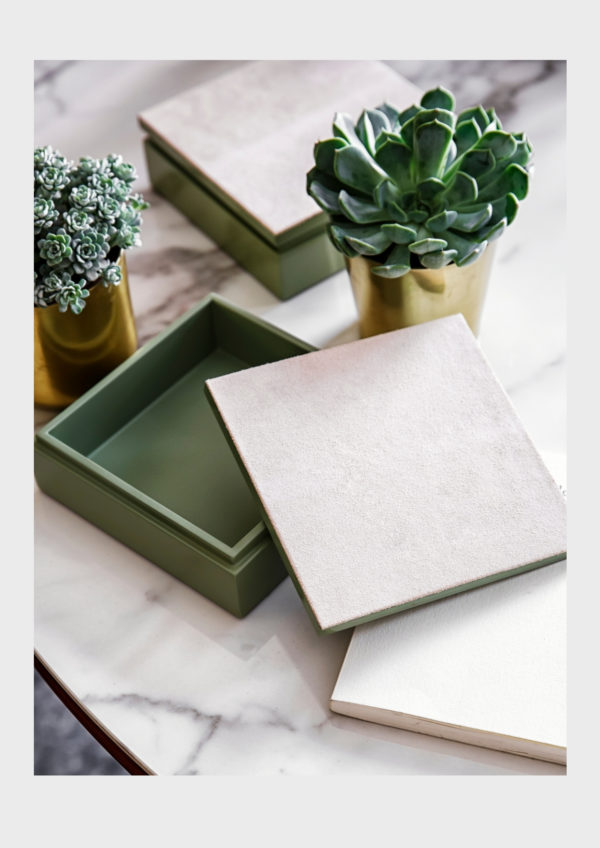 Soft sculptures
Square boxes to be arranged together or separately, small or large, they allow all compositions. Pigalle boxes serve all your storage projects with elegance. Match lacquer and suede in the different variations offered: sage lacquer and white suede, black lacquer and bronze suede.
Materials
Lacquered base and nubuck covers. Lacquer on wood. Lid made of lacquer and suede leather. Interior with lacquer on wood.



Measures
Small: Length: 15 cm
Width: 15 cm . Height: 5 cm

Large: Length: 26 cm
Width: 26 cm . Height: 8 cm