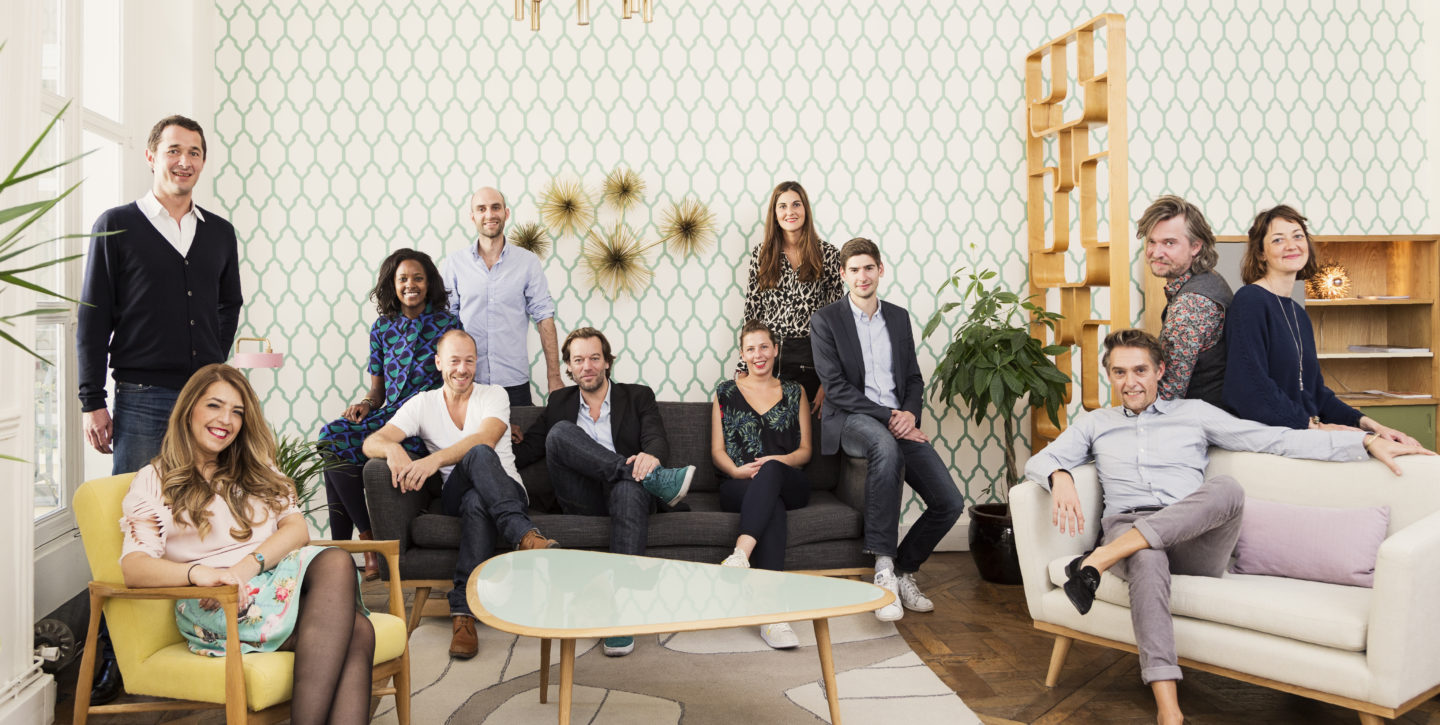 Founder
Cyril Laborbe
 I love the time we live in: the immediacy of digital technology, the simplicity in connecting with others and the easy access we have to other cultures… it has always been my intention to focus on these aspects in creating and developing Red Edition. Our furniture is designed in Paris, manufactured in Saigon, approved in Copenhagen and sold in Hong Kong and it delights me!
I love design and artisanship, I am moved by the nobility of craftsmanship and manual labor. I have always been attracted to Vietnam and its incredibly broad range of talents.Since 2006, when I founded Red Edition, I have been passionate about creating simple, beautiful, colorful, furniture designs. I get to work as I love to: surrounded, supported, motivated and inspired by friends, great designers, and talented people of all kinds… this is what makes the uniqueness and the richness of Red Edition.
I love trends but I also think about what is practical, I think about how our furniture will fit in your interiors, I am constantly looking to understand what you want, and to grow community: always remember that Red Edition is your brand.
Our parternships
Madura & Red Edition

Madura and RED Edition combine for the first time, to offer us an exclusive and very contemporary collection.



Together the two houses imagine a variation of cushions, and a line of fabric to dress the Fifties 210, sofa but also the Love Seat and Floating chairs, iconic foundations of neo RED Edition vintage furniture brand.
Cotton and linen canvases come in intense colors and timeless: black coal Fifties dress the sofa 210, terracotta and blue glacier Floating chairs. An elegant two-tone blue and ecru revisits the Love seat weaving. Three rectangular cushions adorn this collection and marry perfectly with the delicate fabric created by Madura and RED Edition.
True to the spirit of RED Edition, this capsule collection is a nod to Vietnam, their parts Country design.
True variation on the theme "living botany", the pieces from the Madura Online
RED invite us to a journey between Paris and Hanoi.

Red Edition I Sonos

Working in partnership at La Maison Sonos in Paris for over a year now, Red Edition and Sonos have continued to push the boundaries of their collaboration by working together on their first TV console.





A joint project born out of a shared vision and dream of creating warm and contemporary interiors, where technology and aesthetics blend seamlessly.
Cyril Laborbe, the founder of Red Edition, said: "Music and sound are very important to us. They give a home a certain ambiance, an atmosphere. I've been listening to music all over my house for years thanks to Sonos. With Red Edition's more than 10 years of home design expertise, coupled with Sonos' audio skills and experience, we're showing it's possible to create a functional, unobtrusive home cinema system that combines style and sophistication".
Our designers
David Hodkinson

David is a focused, passionate architect and designer who brings a fresh, young eye to each project.



David received his master's from the Royal College of Art in London (Architecture and Interiors), having achieved a First Class Honours degree in Architecture at Oxford Brookes University in England. His spirit of adventure brought him first to Vietnam in 2000, in 2003 he founded noor design, an architecture and interior design firm specializing in hospitality projects.
Working for architectural firms in the UK, Glenn Howells and Architecture PLB, David has a wide range of architectural and interior experience and is particularly focused on personal solutions to a client's brief. At noor he leads the design of the studio and is very involved in close relations with such groups as Hilton, Accor and Fairmont Raffles amongst others.
David's work has had published coverage in such design/architecture bibles as Wallpaper, Elle Decoration, Architects Journal and Building Design.
Sabrina Ficarra

Sabrina Ficarra is a stylist and designer. She draws her inspiration from her travels and fashion.


"I come from the world of fashion and my design approach suffers because I often restrict my thinking to matter, textiles and colors."
Sabrina came to design through the hotels she discovered during her travels in Asia, "The architectural creativity, volumes and materials of these hotels seduced me with their harmonious aesthetics, fully integrated into their environment, from which a feeling of peace emerges. "
"For the Fifties collection, I applied to keep the original spirit of this collection by working every product as a complementary part of the existing collection. The details are answered, materials coexist. I like the unity and coherence that emerges from a collection. "