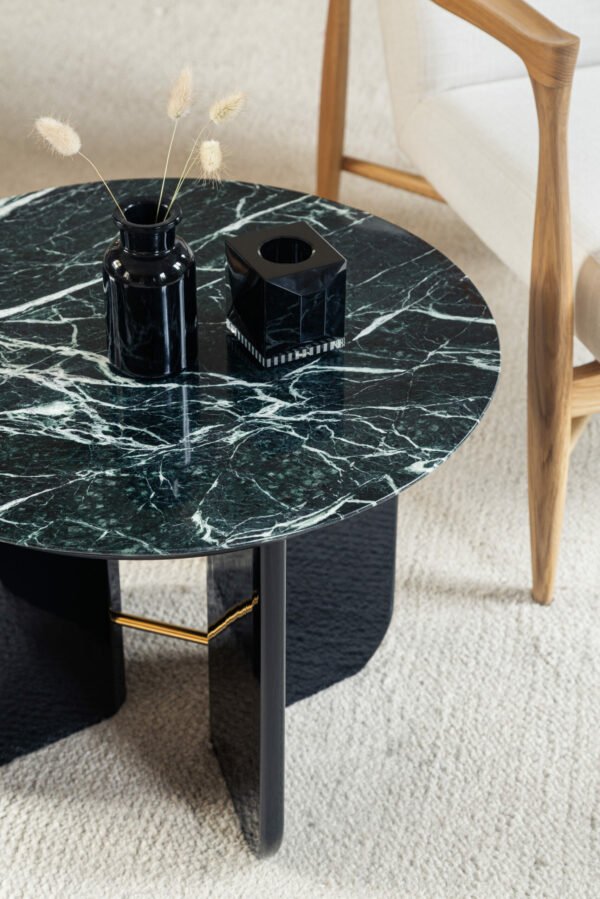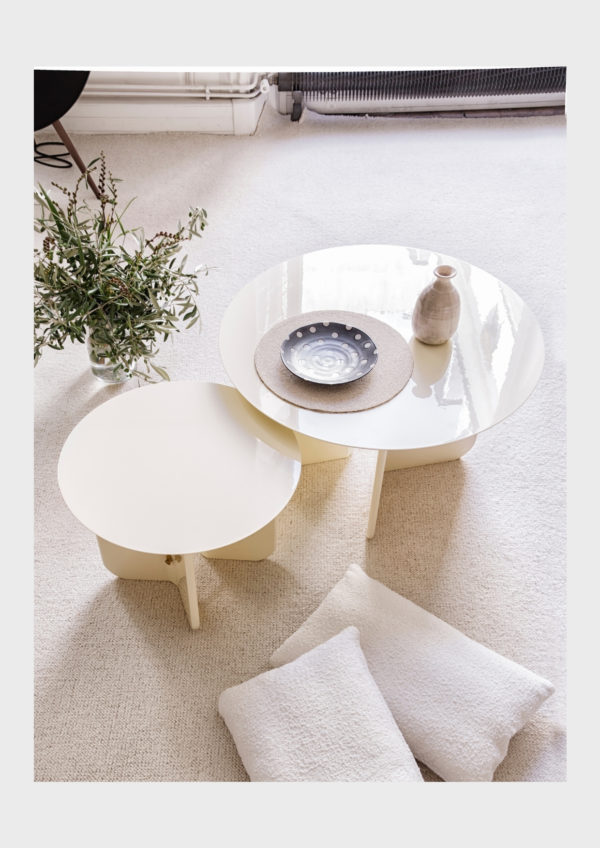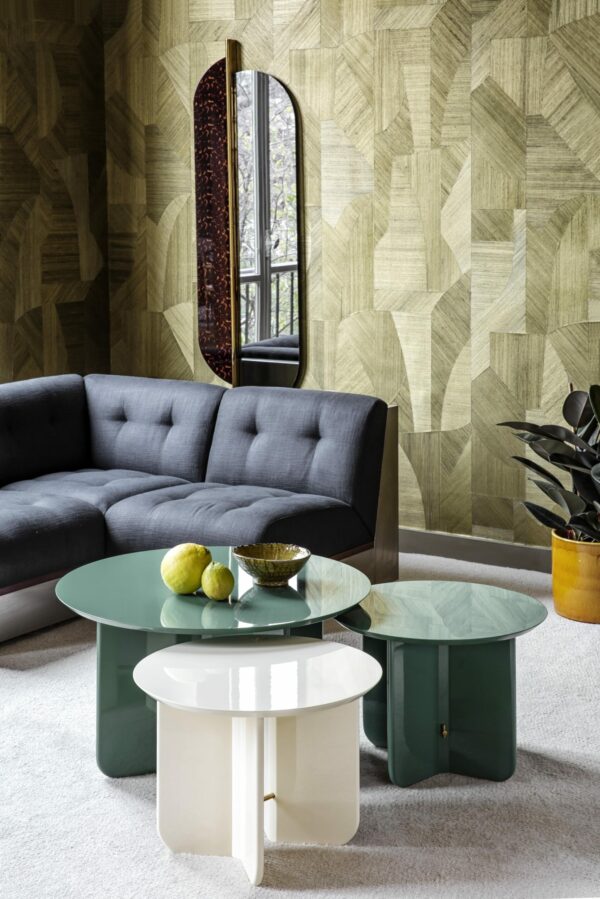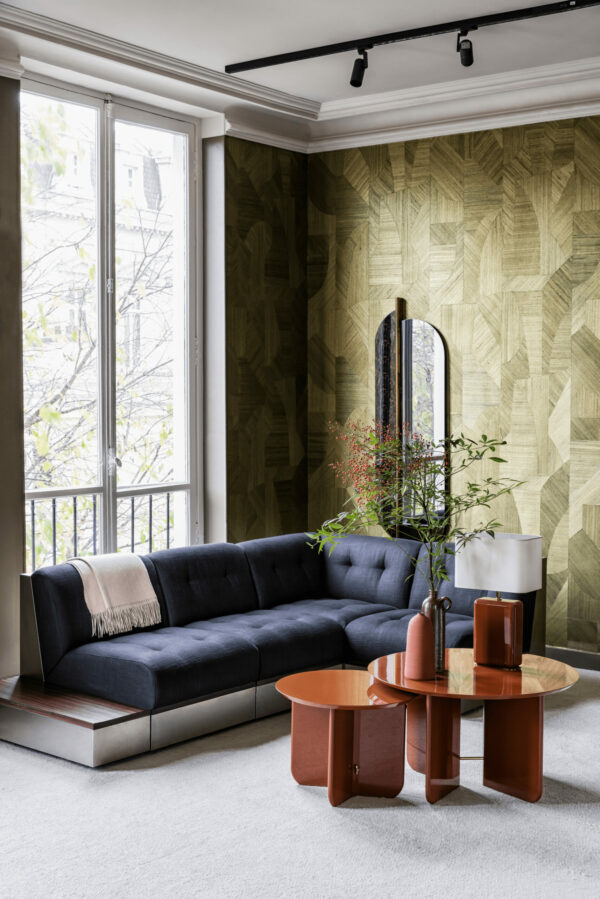 Lacquered using traditional techniques, it has a shiny appearance and clean lines.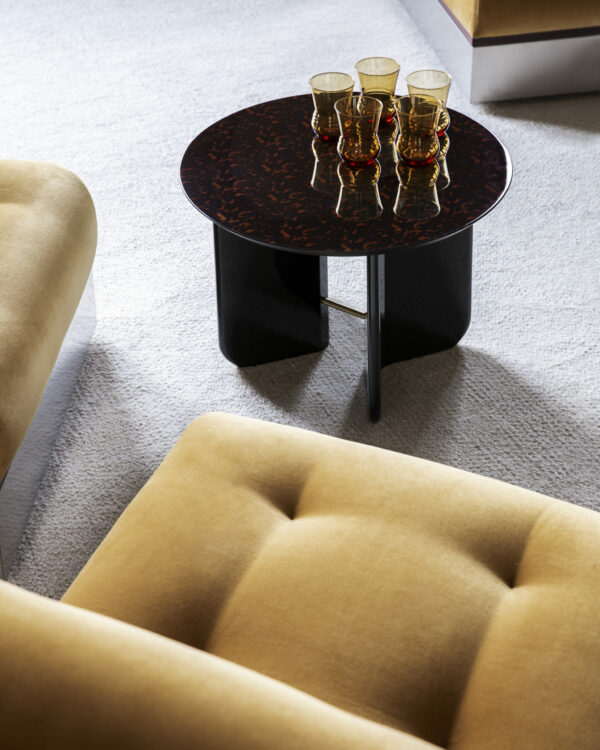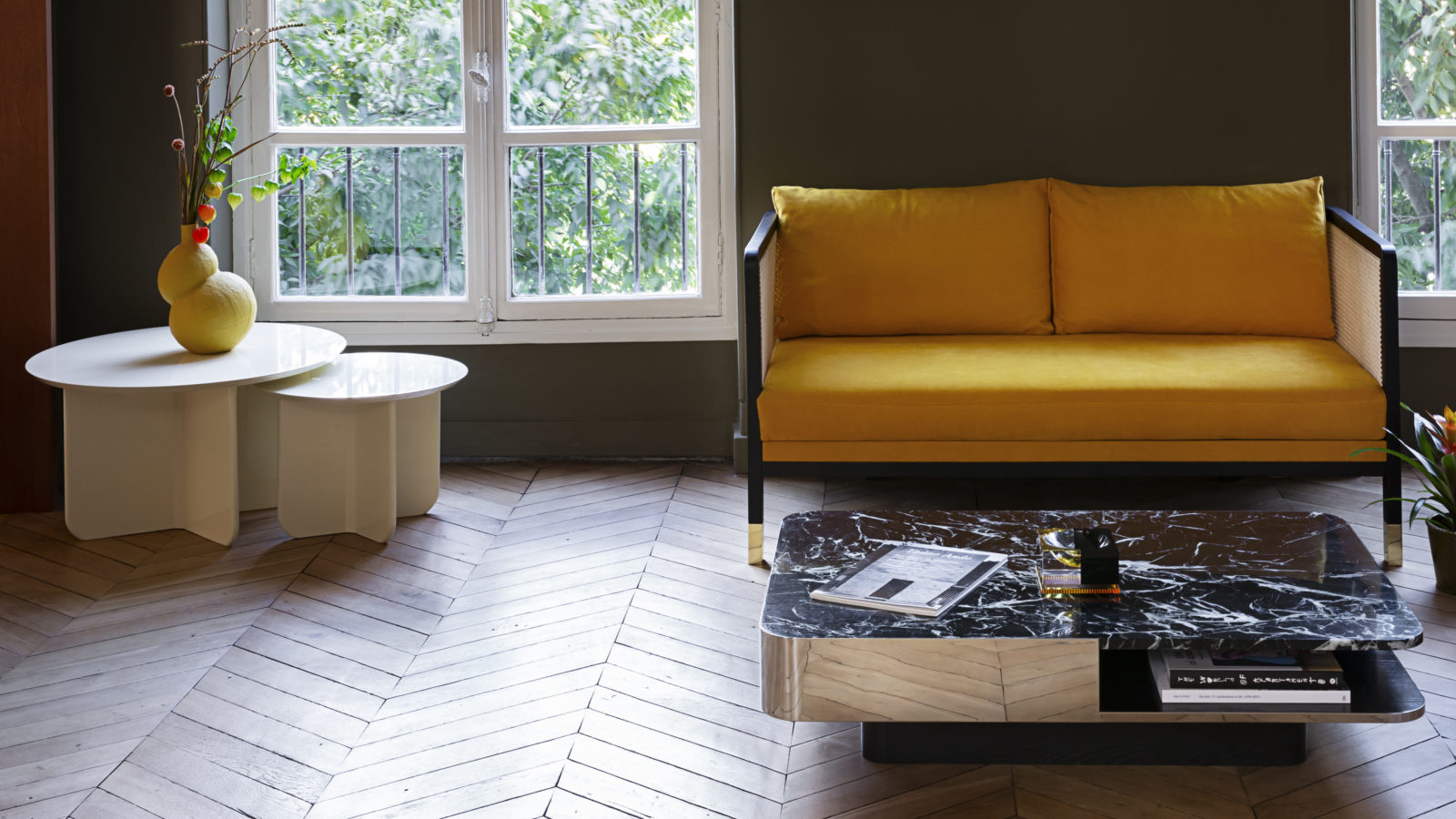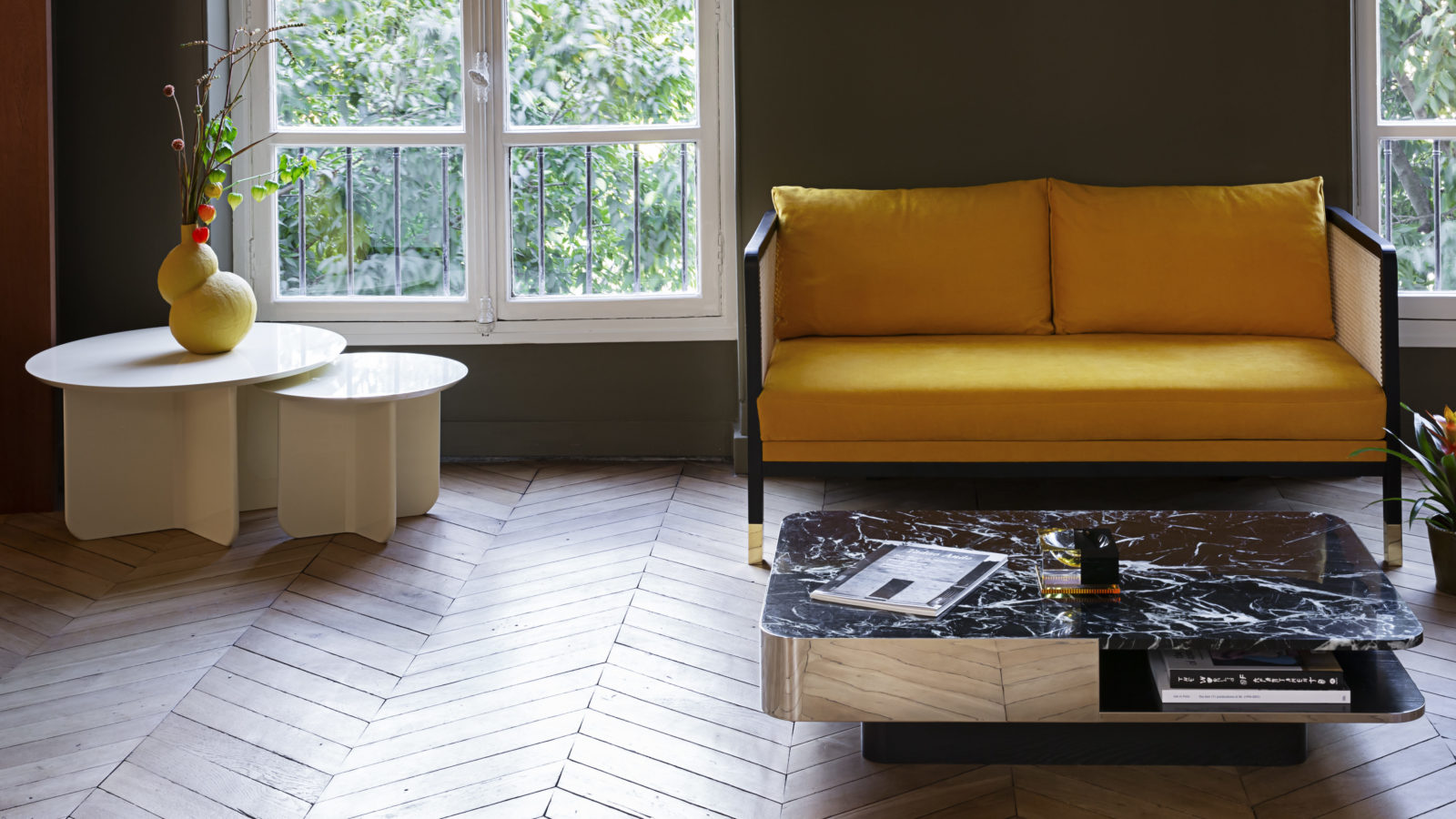 I feel good
Be Good coffee tables are small side tables with unabashed curves, elegantly supported by double wings connected by a discreet brass strut. Available in two sizes that can be nested together, they fit neatly at the end of a sofa, take centre-stage as a duo in the living room, or re-invent themselves as night stands.

In a totally plain look, their ivory- or red-lacquered wood give them a stylish Japanese touch. Their new table tops with tortoiseshell motif or in green marble, layered over an intense black lacquer, delicately underline their exquisite aesthetics.

Materials
Tops: lacquered wood, tortoise shell motif or green marble.

The base are made of lacquered wood.
Measures
Small: ø : 55 cm x H : 40 cm
Large: ø : 80 cm x H : 45 cm