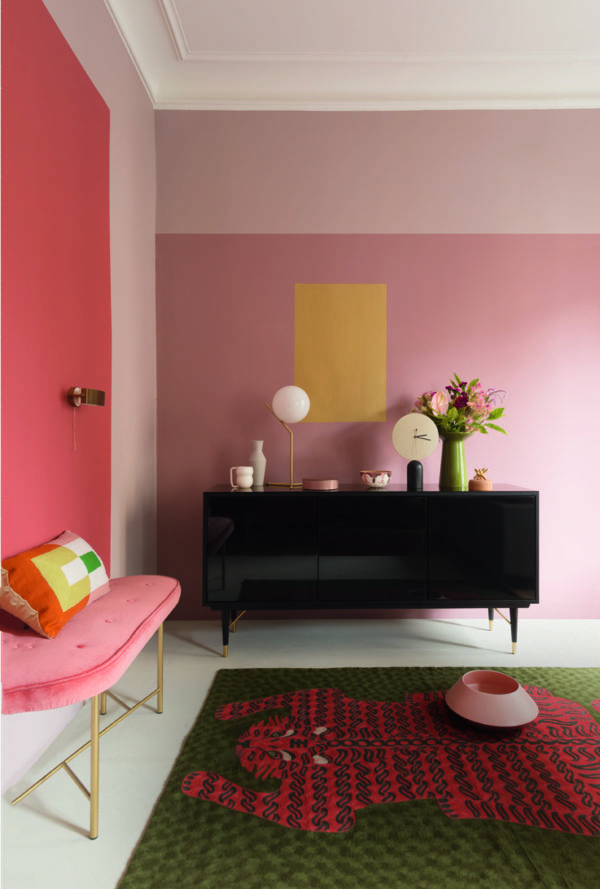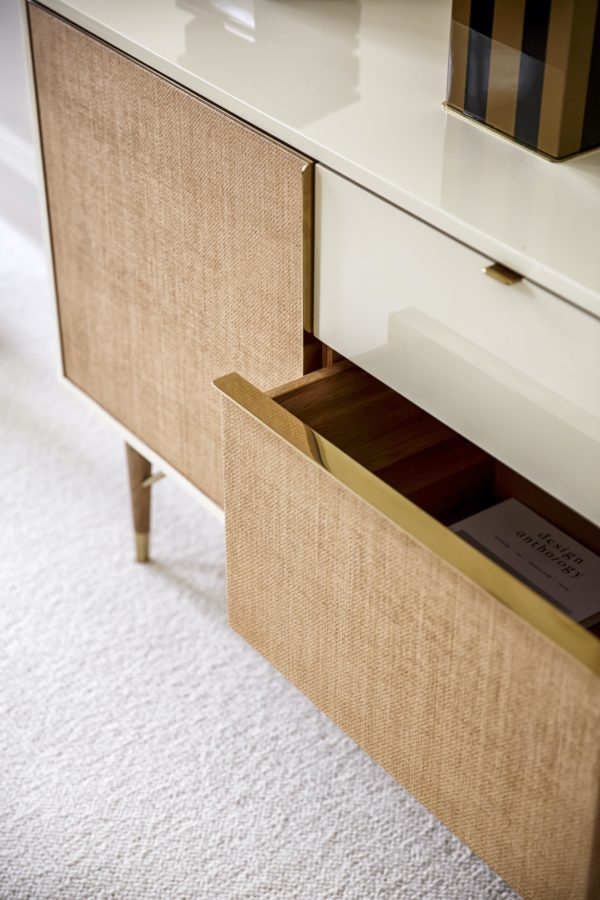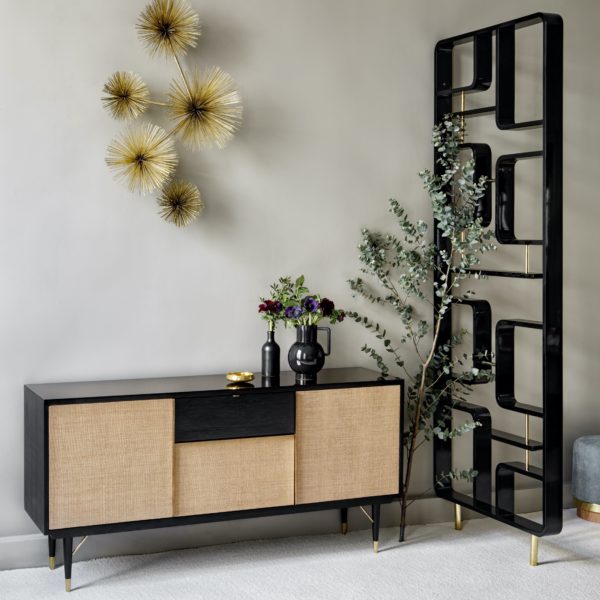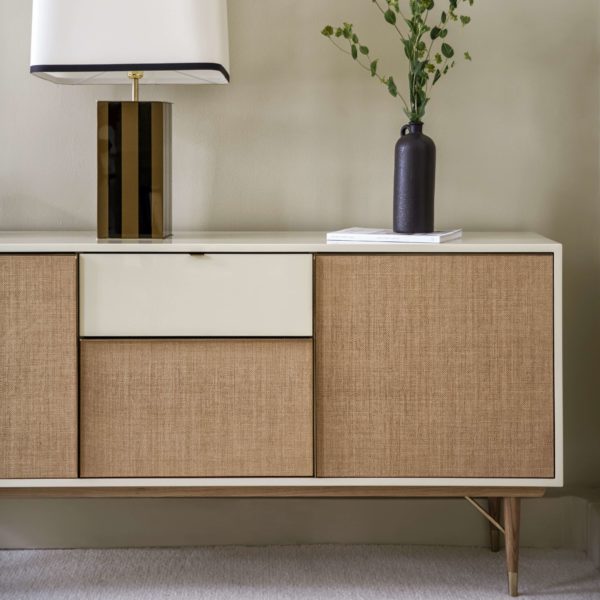 Look "total black"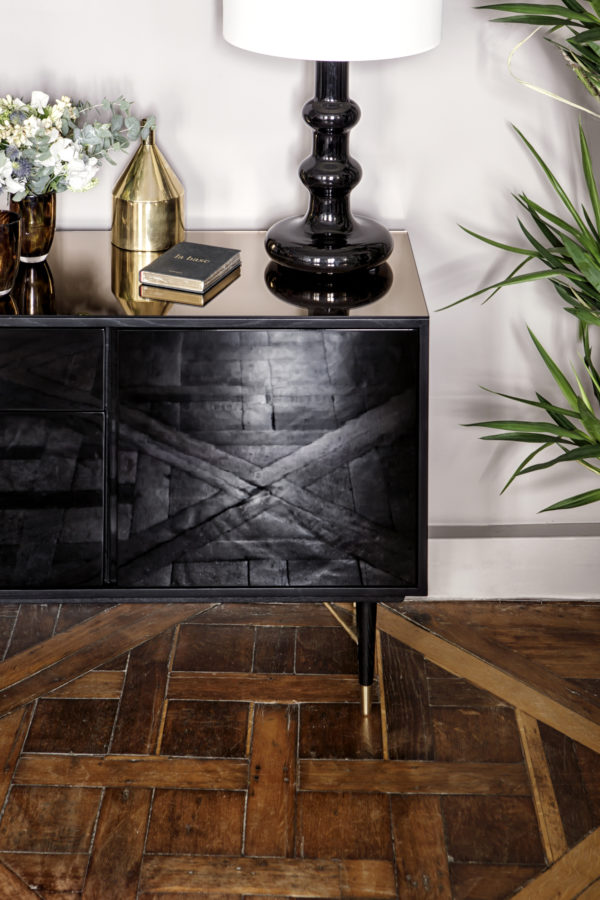 Beautiful by day and by night
This super-chic, narrow Capri sideboard has a choice of dress codes. Woven fibres blend well with mirror or black lacquer for a sophisticated black-tie outfit. For early risers, the natural fibre also goes well with ivory lacquer, for a casual outfit that packs a punch. This stylish piece of furniture can never say it has nothing to wear!

Materials
The row is a low sideboard consisting of 2 drawers and 2 lockers closed by doors. It is made in a black wood tinted matt which lets guess the veining of the wood. The feet are made of brass which gives it a precious look.On the whole surface of the top a smoky gray tinted mirror plate completes the very chic character of the whole.
Measures
Length: 160 cm . Depth: 43 cm . Height: 80 cm