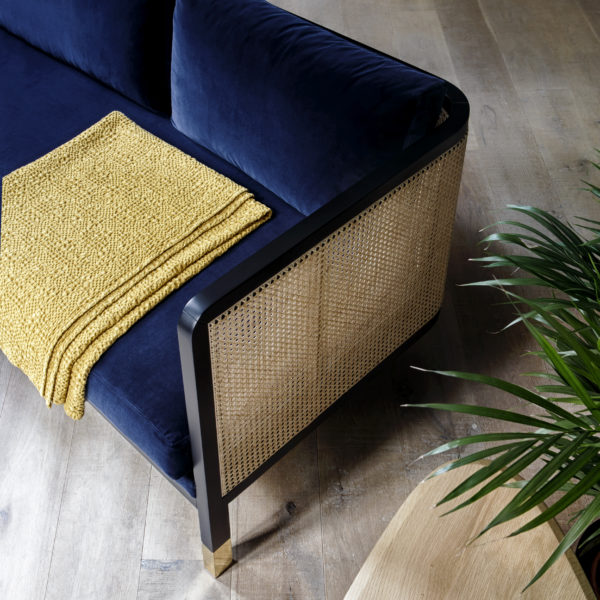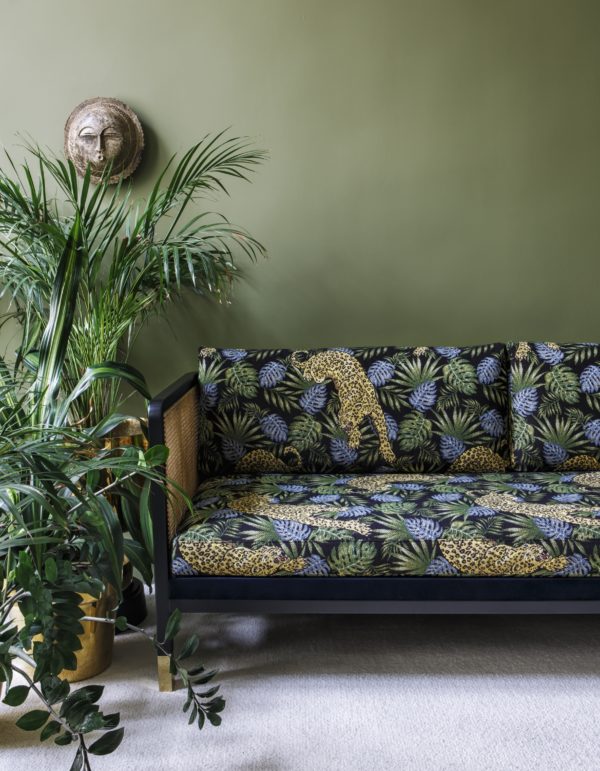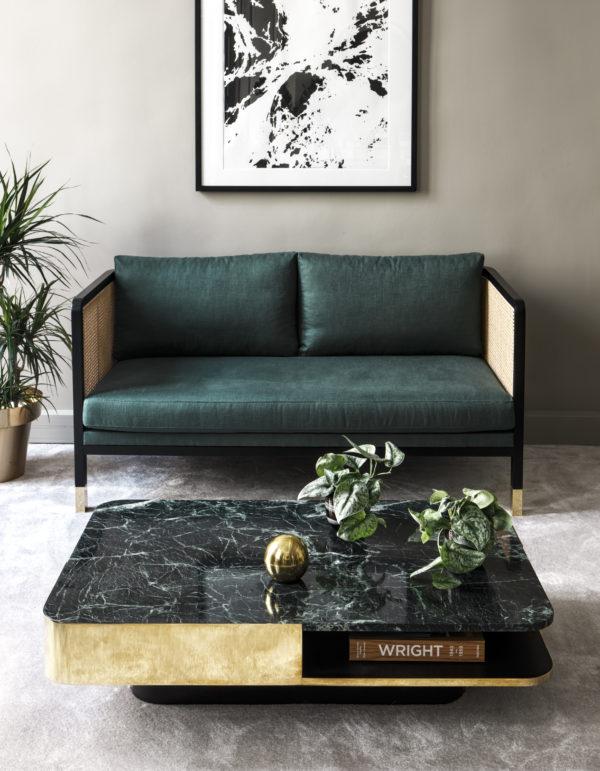 Contemporary in its volumes and its design, the Sofa Cannage brings back to the taste of the day the techniques of caning and the use of the natural fibers.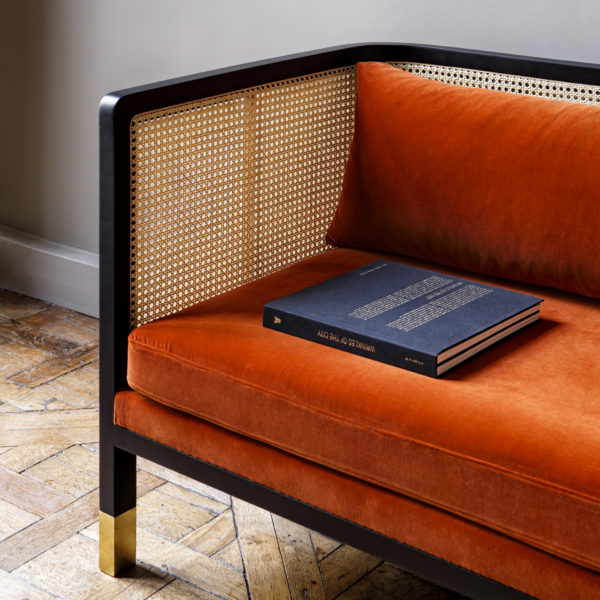 Cannage sur canapé
The Red Edition cane sofa embodies elegance, refinement and modernity . The streamlined solid wood frame plays host to airy wicker panels of handwoven natural rattan. Constructed by Italian artisans, the end result is a sophisticated interplay of form and materials.

Materials
Available in 210 cm ou 160 cm.
Solid, matte black-lacquered beech frame or natural oak, brass-tipped anterior legs.
Cane made from natural cane. Covering in fabric, velvet or leather

Seat cushion: HR bi-density foam, 30 - 35 kg/m3. Back cushions: goose and duck down combined with polyester ber.
Removable seat and back cushion covers.

Measures
The wicker sofa measures 160 cm of lengh, 80 cm of depth and 84 cm of height.
Weight : 40 kg.